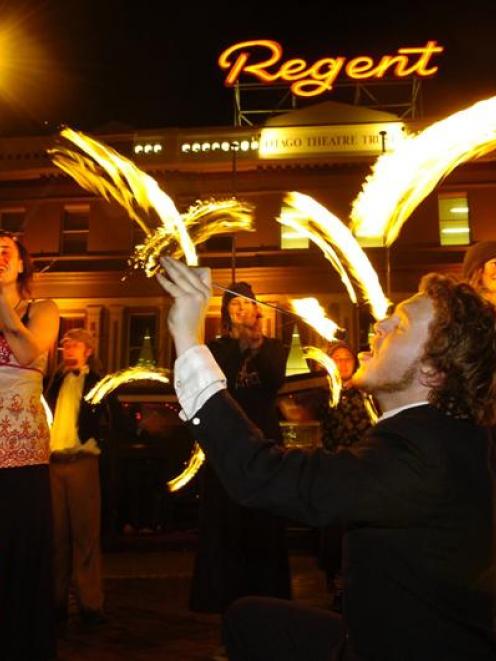 Sammy's plays host to a circus tonight featuring an internationally acclaimed performer and a host of local talent.
Dunedin's Highly Flammable fire-performance troupe has gathered with other circus performers at Whare Flat for the four-day Circulation Festival this weekend, and has taken the opportunity to put tonight's show together.
Highly Flammable spokesman Dan Hendra says the festival, at Waiora scout camp, is three events in one - the festival, the public show and an outdoor dance party.
Tonight's show at Sammy's is free, as a way of thanking the people who have supported local entertainers over the year, Hendra says.
"It is also there to promote the creative arts and to showcase the talent of local and national performers.
"I believe this opportunity of having such talented circus professionals in Dunedin at one time was too much to dismiss and decided to create something that would otherwise probably never happen in Dunedin," he says.
Hendra says both events have taken a while to organise.
"It's taken over a month to organise as we want it to be presented to a professional standard, and as such we are not taking any shortcuts.
"[Tonight's] show will consist of over 15 short skits that run for about three to five minutes each. The host for the evening is Vinyl Burns, who will be directing the show and tickling everyone pink - kids and adults alike."
As a result of the interest shown so far, Hendra is suggesting people turn up early to get a good seat.
The line-up includes comedy, juggling, shadow play, magicians, stilt-walkers, unicyclists, fire arts, hula-hoopers and acro-balance. More than 100 performers are involved.