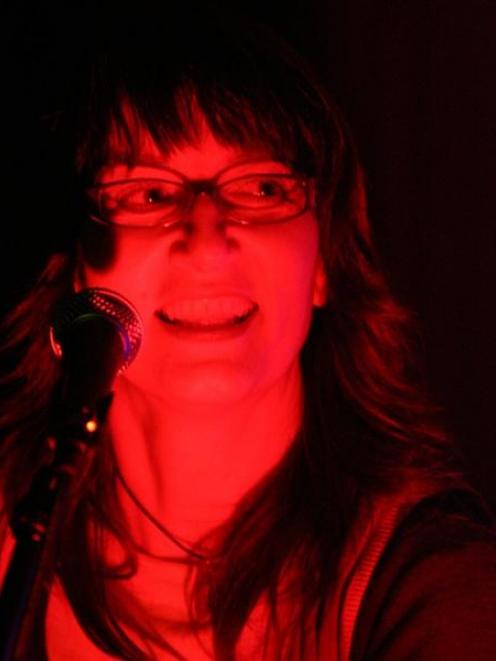 Summer Times asks Dunedin musicians to ruminate on their most prized instrument. Today: Lynn Vare, of Del Girl.
What is your favourite instrument?
My open-back banjo is my love (along with Simon and George, of course). Of all the things I have played over the years, piano, flute, ukulele, drums - the banjo is the one I enjoy the most. I call her ''Blue Lu'' after Lucinda Williams. I could play it all day, but the whanau would complain and probably leave.
Can you recall where and when you bought it?
I bought it two years ago on Trade Me. I already had a five-string bluegrass style banjo, but really wanted an open-backed one for frailing/clawhammer. My mate John Egenes emailed me one day and said there was a great banjo on TM and I should bid for it, so I did. Got it from a lovely man in Wanganui who had it built and he was a clawhammer player. He sent me a letter all about it. Best buy ever.
What was it about the instrument that so appealed to you?
The whole banjo is just beautiful. It's got a custom-made neck with paua inlay and a NZ chaffinch on the head, lovely maple pot. The sound is fabulous. It is wonderful to play. In fact, John said he wished he had bought it.
Has it become more special over time?
Absolutely. It was such a gamble to buy an instrument without trying it out. John helped me put it together - which I had never done. Steve Barkman did a whole lot of work on the neck for me to make it sound even better. I even met a lovely woman at folk club a few months ago who was the daughter of the man who did the inlay work on it. So many nice people have been part of me getting this banjo, I will never sell it.
Has the instrument inspired you to write any songs? If so, name a couple (and explain their genesis - in a few words).
I have written a number of songs for Lu. The first was Un-named Female Child, which I wrote about being adopted. People always want me to play fast like bluegrass, but that is not what I love to play. But this song is as close as they get to that. We call it slappy two-four. My favourite is one called Parallel Universe, which I wrote, inspired by my banjo teacher, Don Milne. He has taught me so much. He is a beautiful frailer - he loves space in banjo music like I do, so it was cool to play him a new song for once.
If your instrument could talk, what would it tell about you? (i.e. how does it reflect your personality?)
Hmm, that's hard. I think my dog reflects my personality more than my banjo does. I think it's beautiful and unique and totally the opposite of the ageing suburban, dog-walking housemother/librarian that I am. Maybe the banjo reflects the dark, slightly off-key plunky side of my personality.