Shane Gilchrist continues his rummage through his album collection for 2012. Today he moves from lament to soul licks to tempestuous lyricism.
Leonard Cohen. Old Ideas
In a recent acceptance speech for a Spanish literature prize, Leonard Cohen expressed a calling to ''never lament casually''. Old Ideas, his first studio album in eight years, is proof of this personal mandate. Where others would use a broad brush, Cohen wields a scalpel to examine some of humanity's more profound experiences (including death, life, love, spirituality and sexuality). That he chooses to adorn such themes in the beauty of female backing harmonies, warm organ, piano and acoustic guitar comes as no surprise, yet despite his relaxed, almost spoken-word, delivery, Cohen imparts an urgency to each of the 10 tracks, aided by a range of musicians whose playing is both tasteful and sublime.
For those who like: Nick Cave, Randy Newman.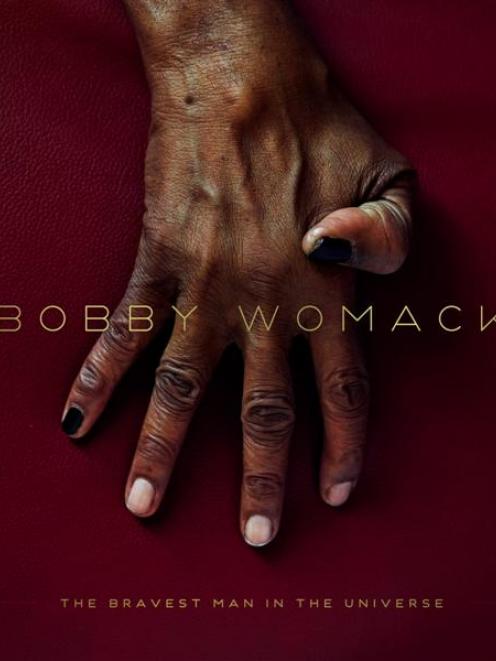 Bobby Womack. The Bravest Man In The Universe.
Soul legend Womack lets off some high-pressured steam on his first original album since 1994's Resurrection. Rubbing shoulders with Gorillaz kingpin Damon Albarn and increasingly influential XL Recordings boss Richard Russell, who share production duties here, Womack mixes occasional trip-hop textures and oh-so-funky synthesiser syncopation to a set of pipes that, though coarser than the velvet croon he employed on classic Across 110th Street, still force you to sway and swoon. Man, what a voice: from gutter gravel to falsetto heaven in a heartbeat.
For those who like: Sam Cooke, Curtis Mayfield.
Bob Dylan. Tempest.
The follow-up to 2009 effort Together Through Life signals a continuation of the back-to-basics, rootsy approach that a revitalised Dylan brought to 1997's Time Out of Mind, 2001's Love and Theft and 2006's Modern Times. Less a roaring storm than non-stop rain on the roof, Tempest forces the listener to hunker down and listen closely as the 71-year-old again, via a wide cast of characters, takes aim at an increasingly dangerous world (''Narrow Way'') or rues lost connections (''Long And Wasted Years''). Words aside, Tempest's ability to bubbly and boil lies in a band whose exceptional abilities turn mere nuances into hooks.
For those who like: Tom Waits.
Jerry Douglas. Traveler.
Regarded as a ''musician's musician'', Jerry Douglas has laid down Dobro slide guitar licks on more than 2000 recordings, notwithstanding those by his prominent bluegrass-roots outfit Union Station, whose members include Alison Krauss. With his dazzling technique and consummate ear offering a mix of both the playful and laid-back, Douglas explores a range of covers here, some of which are elevated (the Leadbelly classic ''On A Monday''; ''The Boxer'', featuring Paul Simon alongside Mumford and Sons), while others (''Gone To Fortingall'') seem a little underdone, given Douglas' grasp of harmonic phrasing. Still, there's no shortage of energy, an attribute helped by the contributions of Dr John, Keb Mo' and Eric Clapton.
For those who like: Ry Cooder.