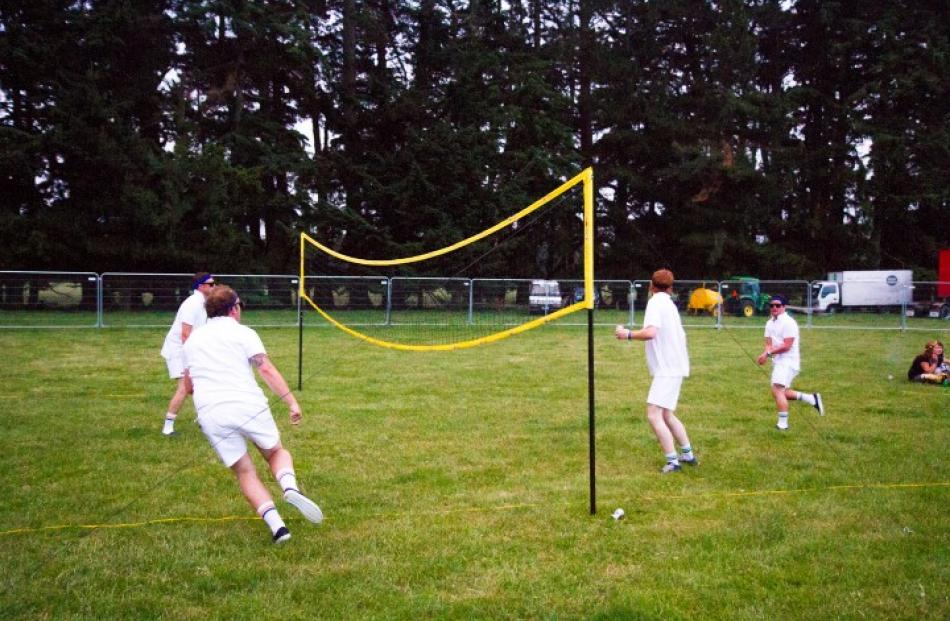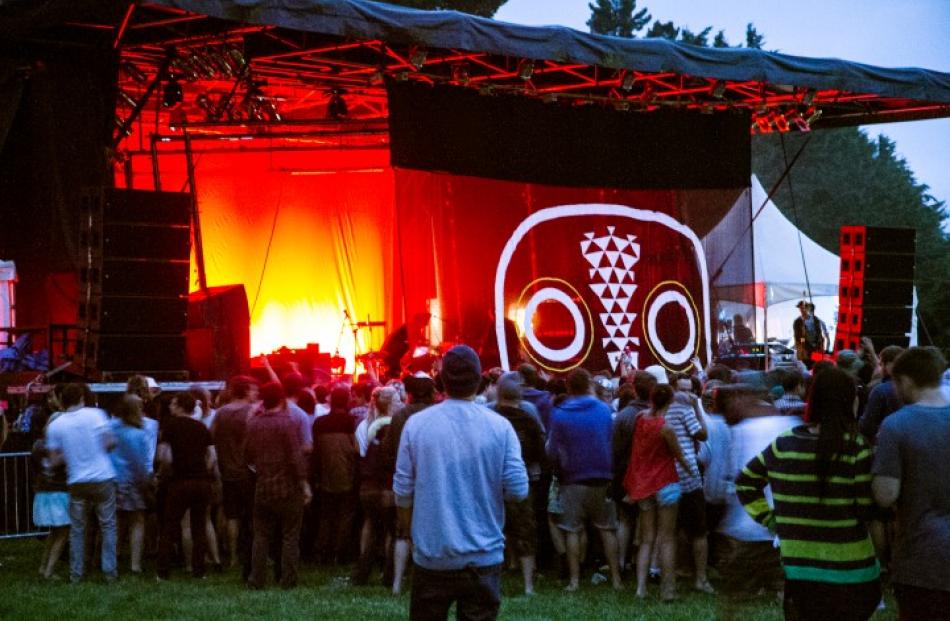 As the younger sibling to New Zealand's biggest New Year's Eve party, Rhythm and Vines, Rhythm and Alps aims to bring the same mix of eclectic international artists, summer vibes, and two nights of camping to the central South Island.
Held in the picturesque plains of Terrace Down's Alpine Resort at the base of Mt Hutt, Rhythm and Alps first debuted last year, and this year promised major improvements in layout, activities, and operations coupled with an exclusive performance from UK duo SBTRKT Live.
Under the baking sun, the music started slowly as the thousands of campers pulled in to the pleasant, if slightly generic dub sounds of Soulsystem and the more up-tempo electronica of Wellington trio Electric Wire Hustle
The crowd finally began to show some life around 6, massing the Rhythm Room stage for the bouncy, soulful warmth of young Sydney beat producer Flume.
Simultaneously, a smaller main stage crowd was treated to Portland/New Zealand psych trio Unknown Mortal Orchestra debuting songs from their forthcoming sophomore album II.
Stitching a cathartic connection between Syd Barrett, the half-step down guitar work of Jimi Hendrix, and the experimentalism of Krautrock innovators Can, UMO's intoxicating robotic grooves, and the gentle charisma of front man Ruban Nielson brought in the evening in the most achingly beautiful manner.
Garage-house brothers Guy and Howard Lawrence (aged just 21 and 18 respectively), aka Disclosure Live, cut Dilla style beats, and poppish melody together next on the main stage, the pair's standout single and possibly the best love song of 2011 going down particularly well.
Next, it was time for arguably the night's main event, UK duo SBTRKT Live. Unfortunately, nearly an hour after the pair's scheduled start time, the stage was still empty, and the tortured crowd who had gathered early began to grow relentless as the sounds of Daft Punk pumped through the sound system.
When things finally got under way, it was to rapturous applause and relief. Starting their set with a kabuki drop, the curtain fell to reveal the anonymous SBTRKT adorned in trademark tribal mask, while the deep bass lines, mellow keys, and rich, crooning vocals delivered by partner Sampha kept the rather inebriated crowd in rapture under the flash of the blinkers.
Netsky brought his live drum n' bass following his solo performance the previous year, while a range of beat musicians kept things going to the early hours of the morning.
Typical of most festivals this size, there was the usual range of organizational problems, with long lines for developing for drinks at times even though crowds seemed smaller than expected.
Hopefully though, Rhythm and Alps can continue to grow, and maybe one day even put some pressure on its older brother.
- Sam Valentine