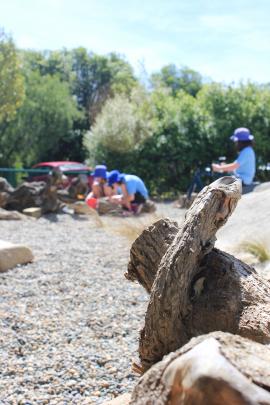 Anderson's Bay School is a school that is steeped in history, with a positive, future-focused approach and plans for the future.
Anderson's Bay School is very proud of the amazing areas, spaces and resources that it is able to offer to our current and future families.
The school is nestled in picturesque surroundings, with several large grass playing fields, tree areas and a more than accommodating supply of asphalted playing areas, for those times when the Dunedin grassed areas become wet under foot.
As an environmentally focussed school Anderson's Bay School students manage, prepare and harvest a wide range of vegetable produce, including free range eggs, from our very own chickens.
The school boasts a superb indoor, heated swimming pool onsite, kept in immaculate condition.
During 2013 a significant redevelopment within the school was undertaken.
The Modern Learning Environments of Anderson's Bay School house a library collection, a purpose built ICT suite with 30 computers, a variety of "breakout" spaces, allowing individuals, groups and classes to use the new and existing areas in a wide variety of ways, with ready access to all areas of the school via a lift to the top story.
The stage is clearly set for teaching and learning both now and into the future, whatever that may include!
Please feel free to email or phone (03) 454 4413 to discuss any element of our school further or to make an appointment to have a look around our fantastic school, meet with the Principal and see our classrooms in action.