At a time when there's a spotlight on the dairy industry's impact on waterways, Southland dairy farmer Dylan Ditchfield is making some changes that are showing great potential for improvements on-farm and for water quality.
Dylan had Environment Southland land sustainability officer Karl Erikson develop a Focus Activity Farm Plan for his Glenlapa property. In the plan, Karl suggested a sequence crop because of the particularly well-draining soils on Dylan's winter grazing blocks. These soils are a high risk for nitrogen losses to streams and groundwater.
Sequence cropping, or catch cropping, refers to growing crops on the same field in the same year, one crop being sown after the harvest of the other. Studies show that this practice can significantly reduce nitrogen leaching.
After traditional winter grazing, paddocks are often then left bare until they dry in October/November, when they're re-sown. "The paddocks left for two months have a lot of dung and fertiliser on them, which can be moved easily with some heavy rain and lead to problems for water quality," Karl says.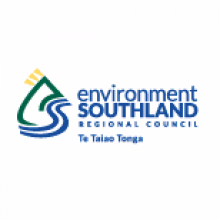 Dylan agreed that sequence cropping not only reduces his nitrogen losses, but also helps to maintain soil condition and provides an additional feed option for his stock.
Sequence cropping has opened up another alternative to wintering in their farming operation and Dylan sees it as a win-win for his farm and the environment.
Read the full story or watch Karl's interview with Dylan about his experiences with sequence cropping on the Environment Southland website, www.es.govt.nz. If you want to know if this would work for your farm, give one of the land sustainability team a call today.