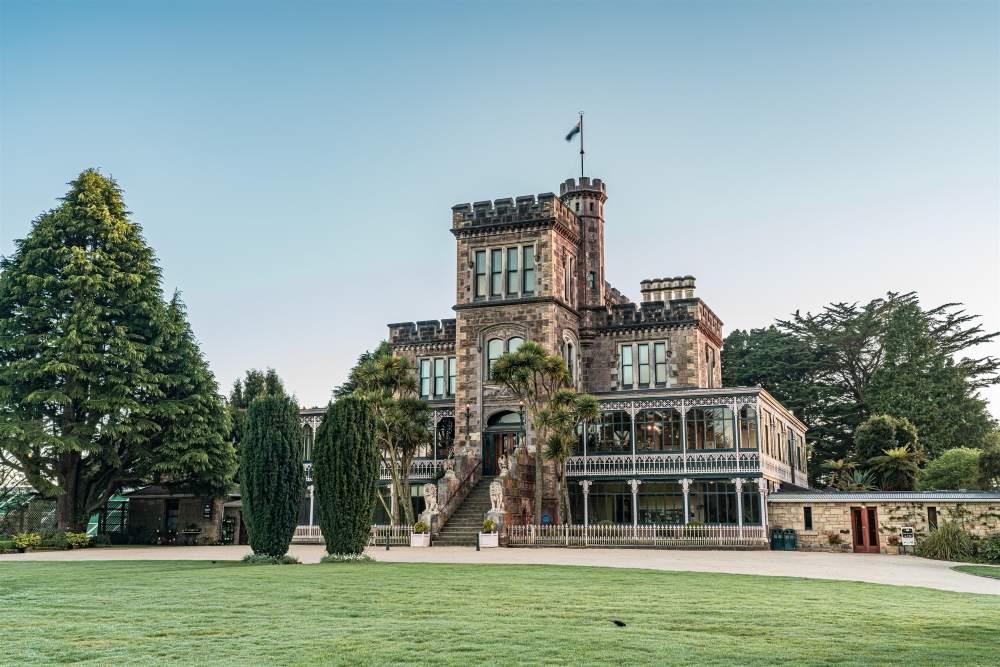 This year marks 150 years since building work commenced on Larnach Castle. To celebrate, an exhibition is planned for which images and anecdotes are being sought.
It was in 1871 that businessman (and later politician) William Larnach began building his dream home for the love of his life, Eliza. In a stunning position on the Otago Peninsula, the Robert Lawson-designed Gothic Revival mansion took 200 workers over four years to complete.
While Larnach Castle has had many owners over its 150-year history, the Barker Family has done much restoration work since taking ownership in 1967.
Now a major Dunedin tourist attraction, the castle is recognised as a Heritage New Zealand Landmark, surrounded by a Garden of International Significance.
Later in 2021, Larnach Castle will be celebrating the 150th anniversary with an extensive exhibition, covering the families that have lived there, stories from people who have worked there, life celebrations that the Castle has hosted, and the many people who have visited.
Please submit any images and anecdotes about Larnach Castle to be considered for inclusion in the exhibition to: deborah@larnachcastle.co.nz
As an incentive, they are offering two prizes — Dinner for two at Larnach Castle; or High Tea and a Castle visit for two.