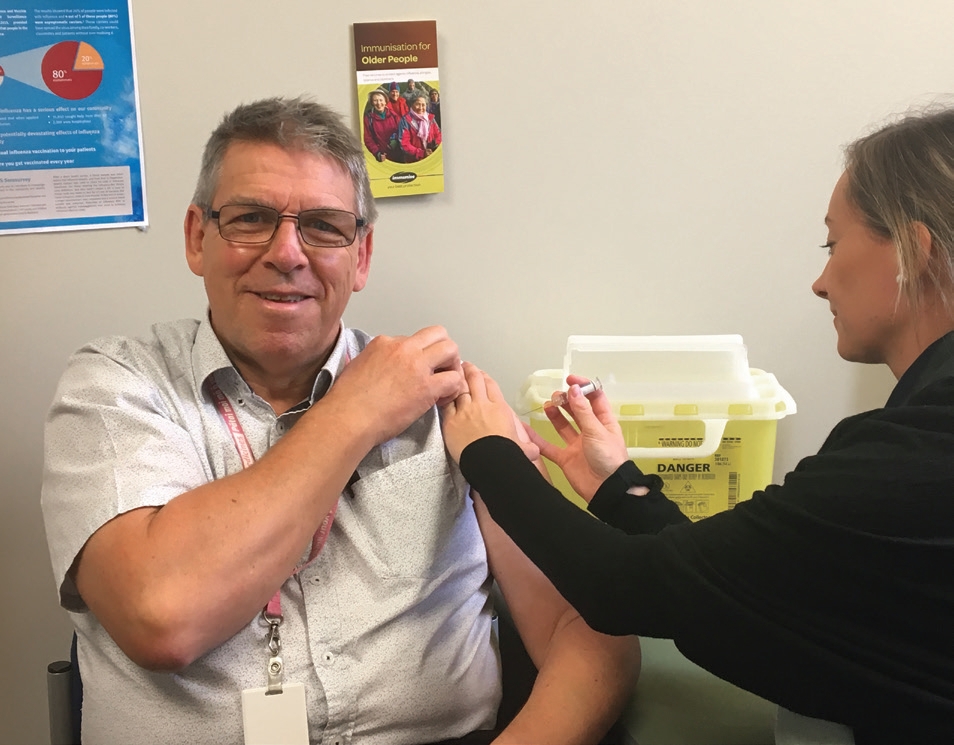 To get vaccinated, to find out more if you are eligible for a free vaccination, or for other information
• 
talk to your family doctor or practice nurse
• 
find out more by visiting fightflu.co.nz
Southern DHB staff are being encouraged to follow the lead of the Chief Medical Officer, Dr Nigel Millar and get the flu vaccine, as part of the DHB's annual flu vaccination campaign, which started on 30 April.
Dr Millar was one of the first staff members to have the vaccination and says it's very important for health professionals to have their flu vaccination.
"If we take care of our own health it follows that we will be taking care of our patients' health"
Although symptoms are similar to the common cold, they tend to be more severe and last for longer.
Flu symptoms include a sudden high temperature, headache, general aches and pains, tiredness and a sore throat.
They can make you feel so exhausted and unwell that you have to stay in bed and rest until you feel better.
The flu vaccine is free for New Zealanders at high risk of complications - pregnant women, people aged 65 and over, and people of any age with long-term health conditions such as heart disease, stroke, diabetes, respiratory disease (including serious asthma), kidney disease and most cancers.