OTAGO TAIERI A&P SHOW:
From 10am, Saturday, January 26. Otago Taieri A&P Society Showgrounds, corner of Dukes and Gordon rds, Mosgiel.
Adults $10; children 5-17 years $5; children under 5 free; family pass $25 (two adults and a maximum of four children).
Free off-street parking in Dukes Rd.
This weekend's Otago Taieri A&P Show is again set to be a fantastic event for the whole family. The Otago Taieri A&P Society has been organising the show for 158 years now, making it one of the longest-running in the country.
With a range of entertainment and events to thrill the crowds, Saturday will offer a great day out at the showgrounds in Mosgiel. There will be all the attractions expected at an A&P Show, with animal classes (including sheep, goats, and equestrian) being judged.
But there will be much more to keep all ages occupied throughout the day. Denis Henderson and Craig Smith (Wonky Donkey) will be there to entertain the younger ones.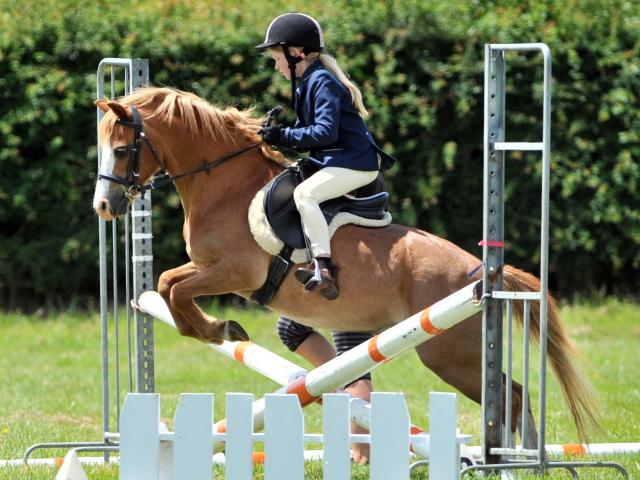 They'll also be catered for with face-painting, balloon creations, carnival rides, magic and science shows, mini-diggers, candyfloss, and more. Then there's the Arthur Burns Preschool pet corner in the D.W. Wallace Pavilion for getting up close to some wonderful creatures.
The Stihl Shop Axe Championships are being held again, with some of the best woodchoppers in the country competing. A different set of skills will be on display at the Regional Excavators Competition, which makes a return to the Otago Taieri A&P Show this year.
Events such as caber-tossing, carrying the stones, and tossing the sheaf make the Caledonian Society of Otago's Highland Games a must-see, with participation open to the public.
A favourite event is always the terrier race in the main ring, directly following the grand parade at 2.30pm.
Other highlights will include the pet corner, and a truck show featuring some impressive big rigs.
If that's not enough, there will be a range of irresistible fare including delicious crepes, potato spirals, bacon butties, and noodles, while the trades displays and market area will be bursting with stalls, including arts and crafts.
The Otago Taieri A&P Society show day is on Saturday. Sunday is limited to equestrian events, which the public is welcome to watch. Please remember to slip, slop, slap, wrap, and find some shade throughout the day.

Click here to read about Saturday's Otago Regional Excavator Competition
The following businesses are proud to support the Otago Taieri A & P Show: