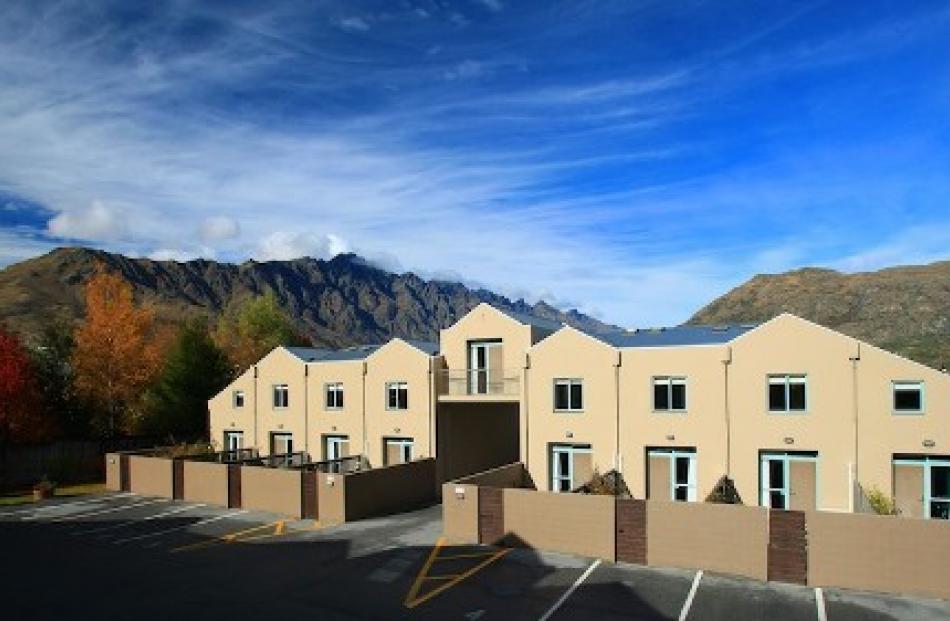 Welcome to Asure Gateway Apartments, Queenstown New Zealand. We are conveniently located just a short drive from Queenstown Airport and Remarkables shopping centre, and nestled between Frankton Golf Course and the brand new shopping village, from which we are only a 2 minute walk.
We are Queenstown's most affordable luxury accommodation with 18 self-contained apartments including full amenities and daily services. If you are deciding on places to stay in Queenstown, then look no further!
All bedrooms have a wardrobe, TV, phone and alarm clock. Bathrooms provide all linen, a bath, shower, soap and hairdryer. Lounge with a comfy sofas. Dining table and chairs, plasma TV with 4 sky channels and a stereo that is IPod compatible.
Full kitchen with all amenities, fridge/freezer and coffee and tea making facilities.
Be sue to mention the banner as sen on ODT Online and negotiate your own price for a three night stay!
Contact Colin and Mary Chittock at the Gateway Apartments Frankton
Asure Queenstown Gateway Apartments
1066 Frankton Road
Frankton
Queenstown
Tel 03 442 3599
www.gateway.net.nz