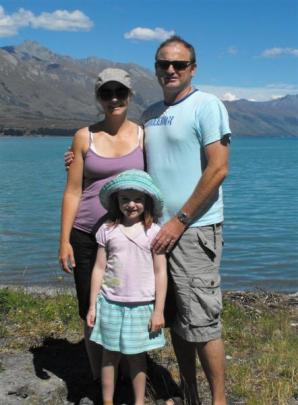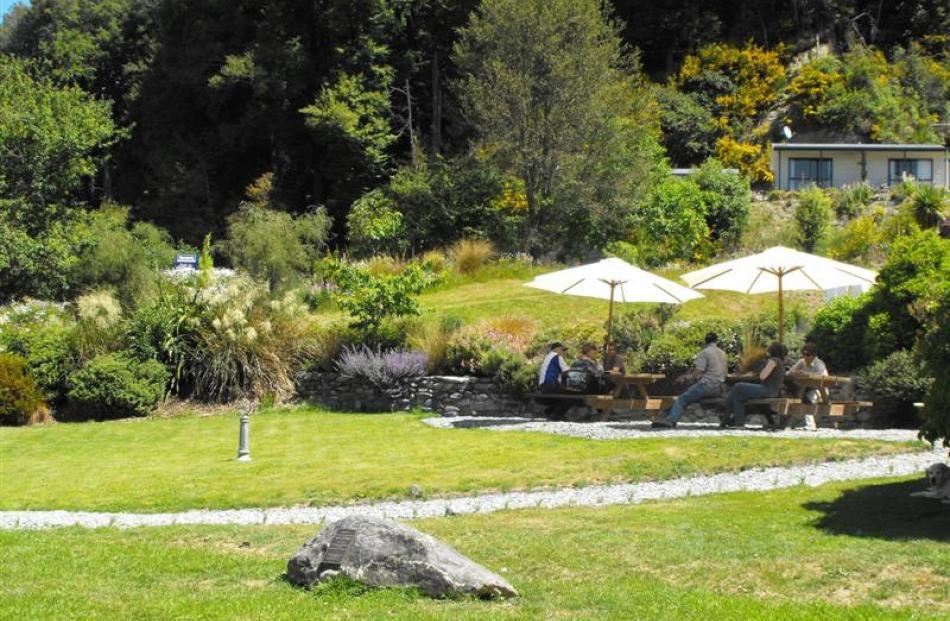 At the head of Lake Wakatipu you'll find a small town filled every holiday season with campers, couples and families. Olivia Caldwell discovers why Kinloch is no longer a secret.
Just an hour and a-half out of Queenstown, Kinloch offers a refuge for locals and tourists through its long beach, fine dining and leisurely or challenging walks.
Kinloch Lodge owners of 11 years John and Toni Glover said it is the interaction with the outdoors and the surrounds of national parks that keeps pulling the visitors year in and year out.
"Whether it be fishing, hiking, hunting or painting, there is a lot you can do here," Mr Glover said.
January was their busiest time of year, which would explain why the lodge was fully booked out for New Year's eve before Christmas.
"They can do as much as they want in one of the most beautiful places in the world."
He said the people that stayed at their lodge and at the Doc camping site, within a minute's walk, varied from long-time stayers who returned every year to tourists who had heard about Kinloch through travel websites.
"It varies so much. A very mixed range of people."
"We get people who have stayed in the most beautiful places in the world, where a budget is no barrier, to your backpacker looking for a cheap night before a long hike the next day."
Mrs Glover said the place was small enough to "know every guest by name".
It was a place people came to "nuture the soul".
"It's one hour and a million miles out of Queenstown. The last hut type of experience."
When Queenstown bars charged party goers at the door on New Year's Eve, Kinloch had a party of its own going on, at the lodge and campsite combined.
Tents fill the grounds by December 31 with young couples, families and groups of friends. The place is by no means quiet on this particular evening.
One Australian family spent Christmas at the lodge after hearing about Kinloch through the travel guide Lonely Planet.
"Now that we are here, I keep saying: `Why did it take us so long to get here?"' Geoff Boucher, of Geelong, Melbourne, said.
The family had never visited New Zealand and were "blown away" by the scenery and walks surrounding Kinloch.
The world-class walks of the Routeburn Track, The Greenstone, Mt Alfred, Glacier Burn and the Lake Rere Loop are minutes away from the lodge and for those seeking thrills, the Dart River company is based next door in Glenorchy.
Other activities include fishing, kayaking or just a relaxed spa pool at the lodge, with views of the lake and mountains.
Like its North Island counterpart near Taupo, this Kinloch is based by the lakeside, but mountain views and the untouched feel is something all its own.
One couple who shifted from Queenstown to Brisbane in October last year have a soft spot for Kinloch. They had their wedding there in 2003.
Garry and Kiri Ferris have come back to Kinloch for the past two summers with their 7-year-old daughter Aria and planned to keep up the tradition.
Between the pair of them, they have family both in Queenstown and Cromwell, where they spent Christmas visits before Mr Ferris headed home, where he works as the deputy editor of one of Brisbane's weekly newspapers.
Mr Ferris said Kinloch offered the complete opposite to the busy technology-driven lifestyle of Queensland.
With plans to come back to Queenstown and visit the small piece of paradise at Kinloch, he said he was not a converted Australian just yet.
"It's the serenity here."
Mrs Ferris had some close ties to the Kinloch Lodge. Several family ancestors helped when Queenstown's first harbourmaster, Richard Cougar Bryant built the lodge in 1868.
Before 1974, the only access to Kinloch was by boat, and TSS Earnslaw brought thousands of day trippers and trampers to the area.
Mrs Ferris said Kinloch was the perfect holiday spot for her family because it was "low key and unconnected".
"It's so peaceful here."
Although the lodge offered an internet connection she said she liked to keep that small detail from her working husband.
"It's a place to get away from it all properly. You have to actually relax."
"Anywhere else, you are tempted by the shops. Here, there is no temptation to go anywhere, no shopping, no video shop. You're stuck here."
She said the thing that attracted her the most about Kinloch were the mountains and the lake and "the fresh air".
"It's full of nature lovers, which adds to the place.
There's no parties and it's perfect to bring children."
"I could easily spend a couple of weeks here."
The Northside Brisbane family had enjoyed their summer getaway in Kinloch and would look forward to coming back to the the same place at the same time next year.
"I like to think so, it is a beautiful place."