Mike Colombo, whose family is Italian, shows how to make deep-fried olives.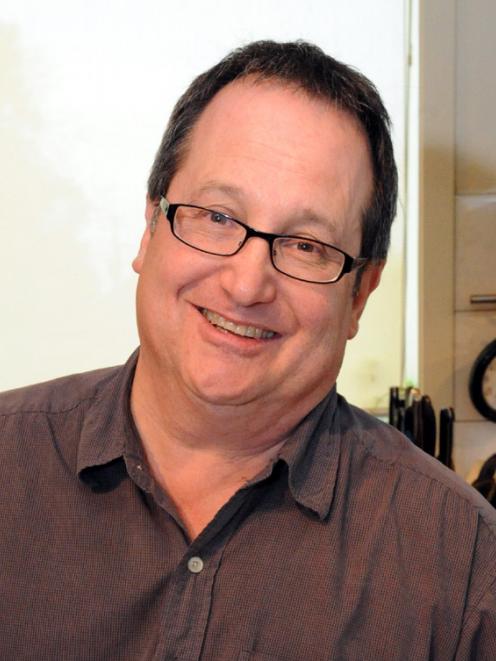 Mike Colombo and his wife Harlene Hayne came to Dunedin in 1992 to positions in the psychology department at the University of Otago.
It was hard to find two jobs in the same department, and they thought they'd stay for three years. Now, 20 years later they love Dunedin and the lifestyle, relishing the opportunities to get outdoors.
Prof Colombo's parents were Italian. He grew up in the US but they lived in Italy for a while. He does most of the cooking at home and loves making things that are not often seen in restaurants.
Deep-fried olives make delicious nibbles to serve with drinks.
---
Deep-fried olives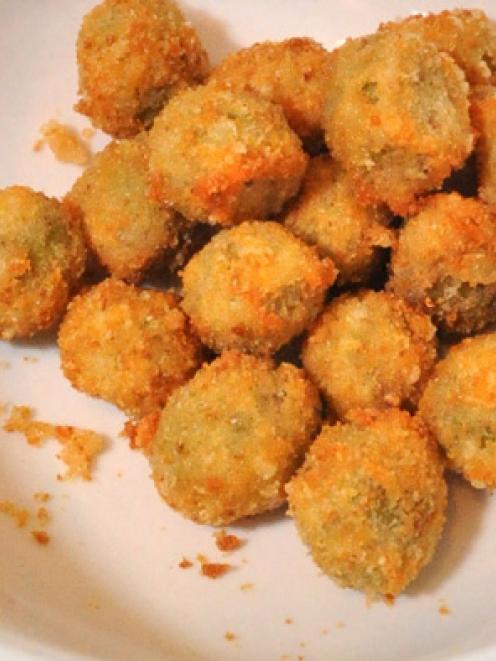 Ingredients
Pitted green olives (he uses ones stuffed with pimentos; quantities depend on how many you want to make)
1-2 Tbsp flour
1 egg, beaten
equal quantities breadcrumbs and grated parmesan (mixed for dipping the olives)
oil for frying
Method
Pour the liquid off the olives and rinse in fresh water to reduce the salt.
Roll the olives in flour, shake the excess off, then dip them in egg, then in the mixed breadcrumbs and parmesan.
Heat 2cm-3cm oil in a saucepan. To see if it's hot enough, drop in one olive. It should bubble up and the olive should turn golden brown in 30 seconds to 1 minute. Cook the rest of the olives in batches, stirring briefly to make sure they do not stick together. When done, drain on a paper towel and serve warm.
---
Tips
• Green olives work better than black.
• Removing the pimento stuffing and replacing it with mozzarella brings this dish to another level, but it's fiddly.
• Prof Colombo uses vegetable oil with some olive oil for flavour. Using all olive oil is too strong, he says.

• Thanks to Afife Harris and Centre City New World.