There are useful things you can do to remain hydrated, inside and out, writes Deanna Copland.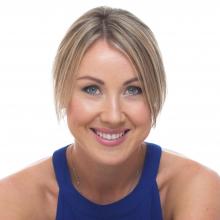 With winter can come dry skin. In the South Island it is particularly dry with noticeably less humidity than places such as Auckland; we also have more heating going, which can dry out skin.
Hydration can slip as we feel less like drinking cold water when it's cold outside.Here are a few ideas to keep skin hydrated and glowing.
Slough off dead skin and moisturise it by making a DIY scrub for use in the shower.
Scrubs are easy to make and you can vary them by adding other ingredients, such as coffee grinds and different essential oils.
I bet you didn't think you'd see sugar featured on any of my recipes, but here it is:
Basic sugar scrub recipe
Ingredients
½ cup white or brown sugar
½ cup coconut oil, melted
A few drops of an essential oil eg lavender or lemon
1 small wide-mouth jar with a lid
The method
Mix all the ingredients together and pour into the jar. Use 1Tbsp, as needed, in the shower.
Scrub skin in circular motions gently, then rinse well.
The coconut oil will go solid in cold weather but if you leave it in the shower, towards the end of your shower, enough will have melted for use.
Please note - the shower floor may be greasy afterwards so can be wiped down with a white vinegar and orange essential oil spray to cut through the oil.
Keeping hydrated is important for skin health. Instead of having cold water, try different herbal teas.
Any mother of young children will confirm that luke-warm tea is actually bearable.
You can use tea bags or make your own.
Grated ginger and some fresh lemongrass makes a nice brew as does thyme leaves with fresh lemon juice and a little honey.
Natural washing powders are better for the environment and are also less irritating on skin, especially when it is dry.
Supermarkets are now well-stocked with several options available.
Orange vegetables are a good source of beta carotene which converts to vitamin A and helps with dry eyes and skin. Pumpkin, orange kumara and carrots are all in season now so try to increase these into your diet.
Warming carrot dip
Carrot dip is great with plain rice cakes or vegetable sticks or even dolloped over the likes of roast vegetable salad, falafels or a chicken breast.
It has warming spices such as ginger and cinnamon which make it a good one in the cooler months for digestion and circulation.
Ingredients
3 medium carrots, scrubbed and sliced
1 Tbsp olive/coconut oil
1 Tbsp liquid honey
1 Tbsp finely grated ginger
1 tsp ground cumin
½ tsp ground coriander
¼ tsp cinnamon
½ lemon juice
1 clove garlic, chopped
Salt and freshly cracked pepper
The method
Preheat the oven to 200degC and line a tray with baking paper.
Toss carrots with oil, honey and spices and then season with salt.
Roast for about 30 minutes until carrots are soft.
Transfer carrots and any juices to a food processor.
Add lemon juice and garlic and blitz until combined. Add 1-2 tablespoons water if consistency is too thick.
Season to taste with salt and pepper.
Store in a sealed container in the fridge for up to three days.