Pairing food and wine has become a popular pastime among food lovers. Charmian Smith looks at some of the principles behind the pursuit of enhancing the dining experience with matches made in sybaritic heaven.

Dining out is a great opportunity to play the wine and food pairing game and to discover new flavours and combinations.
A restaurant that takes its wine and food seriously will have a good selection of wines available by the glass which have been paired with its dishes. You may have to ask, as they may not print the suggestions on their menus.
Grant Cockcroft, of Two Chefs Bistro in Dunedin, says when his partner, chef Helen Mason, creates a dish they pair it with one of the 15-20 wines they have by the glass and explain the match to their front-of-house staff, who can then suggest it to customers who are interested.
However, he says, about half his guests don't even think about wine and food pairing.
They just order a wine they like and drink it through the meal.
Others will have read about a wine and take the opportunity to try it or something similar, and tourists, in particular, enjoy the plat du jour two-course set menu which comes with a sauvignon blanc matched with fish or a pinot noir with steak.
Nevertheless, people are more knowledgeable about food and wine than they used to be and realise that a good match can enhance the dining experience, says Monique Smith, of the award-winning Riverstone Kitchen she and her husband Bevan established in North Otago.
They offer a special degustation menu of five small courses, each matched with a wine. She's a fan of 75ml pours, which means people can try three different wines and still be OK to drive after a meal, she said.
Steve Hannagan, who has run Bacchus Wine Bar and Restaurant in Dunedin's Octagon for more than two decades, thinks the growing knowledge of and interest in wine and food may have something to do with the popularity of television cooking shows.
People know good food and wine these days and think a lot more about what they are going to drink with it, he says.
"It's about engaging with the customers and talking about what sorts of wines and foods they like, but most of them are open to whatever styles, and it's fun to see if you can execute the matches well."
Like the others I talked to, he considers the intensity and flavours of the food and tries to match them with the intensity of the wine.Chef Michael Coughlin of Pier 24 at St Clair, Dunedin, who has created many successful menus to match unusual wines and other beverages, such as tea, takes a slightly different approach.
"When I taste a wine, I can decode it back to a food flavour or series of flavours and almost have a memory of its flavour palate. My approach is not to emulate the keynotes in the wine. I tend to find out what I like in the wine and what I believe is worth trying to bring out, to balance and enhance."
He believes in taking a three-dimensional approach to tasting.
"It's not just the wine's flavours, but the texture and weight and length and how it sits on the tongue and how the flavours linger on the front or back palate. Some flavours hit the palate instantly and others linger until later on," he said.
Although he tends to work instinctively now, he says he picks out the keynotes of a dish or wine and looks for what is missing or would contrast. If you have a creamy dish you might want a wine with a clean acidity that will cut through the creaminess, and vice versa, he says.
"If you have a 100% malolactic chardonnay that is so rich you could almost spread it on bread, I need to make sure the food doesn't dominate. I play down the food a bit, but it's still got to support that wine, to help that creaminess. There has to be some richness in there, a bit of sweetness and acid to cut through the butteriness."
---
Suggestions for wine and food pairing
•Monique Smith, Riverstone Kitchen
"If you have a green chicken curry with lots of beautiful Thai flavours - coriander, garlic, ginger - think about a gewurztraminer.
"A subtle dish with saffron is best served with something like a light chardonnay, but a heavier chardonnay would go with something like salmon or oily fish."
If a risotto is finished with a particular wine, she will serve that wine with it.
• Michael Coughlin, Pier 24 at St Clair
"If wine hints of damp forest floor like a mature pinot noir, it makes sense that earthy types of food - beetroot, mushrooms, especially porcini mushrooms - will work well.
"A wine that appears too austere or tannic by itself may be delicious with the right food."
• Steve Hannagan, Bacchus Wine Bar and Restaurant
"Pork with a sweeter kumara mash - a pinot gris or other aromatic wine goes well.
"A citrusy chardonnay can go well with grilled chicken and a rosé with fresh elephant tuna.
"Fish with passionfruit and lime glaze - Marlborough sauvignon blanc is right on the button."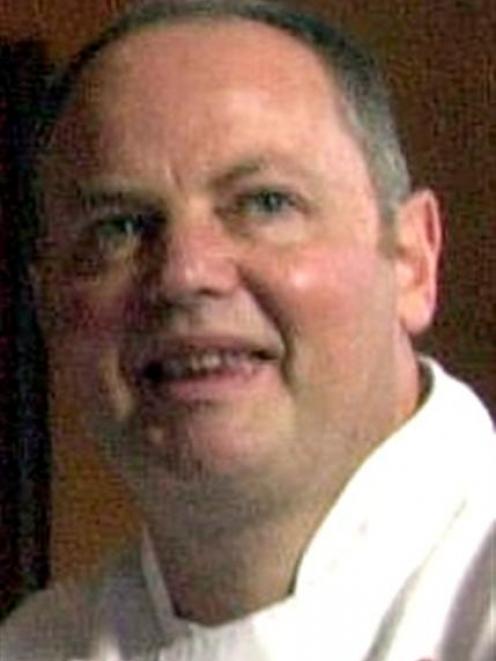 • Grant Cockcroft, Two Chefs Bistro
"Duck with creamy potatoes, apple, onion and Calvados braised for a long time goes with a chardonnay, but if you had duck with tomato and onion you might put it with a pinot noir."
---