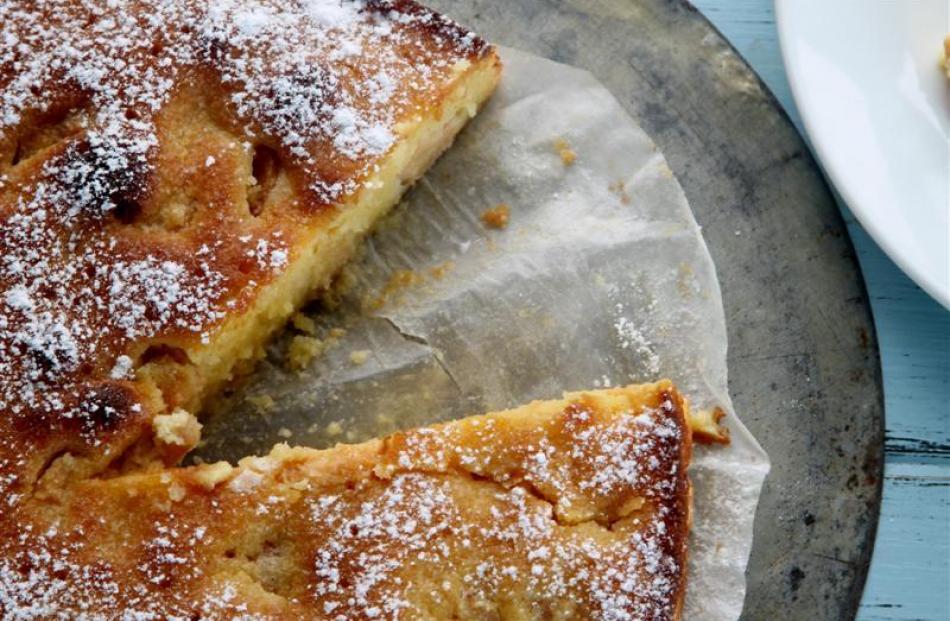 Two ingredients that remind me of Spain are quinces and almonds. This delightful cake fits perfectly with this time of the year and will please all.
Quince and almond cake
Serves 10
Ingredients
4 medium-sized quinces
100g sugar
1 cinnamon stick
200g butter, softened, plus extra for greasing
200g caster sugar
3 large free-range eggs
50g plain flour
pinch baking powder
125g ground almonds
1 lemon (finely grated zest)
For the icing
5-6 Tbsp icing sugar
1-2 Tbsp quince syrup
Method
Begin by preparing the quinces. Carefully peel and core them, roughly dice them into even bite-sized pieces and cover with water. Add the first measure of sugar and cinnamon stick. Cook until tender (20-30 minutes). Drain the quinces, reserving 3 Tbsp of liquid, and set aside.
Preheat the oven to 180degC.
Grease the base and sides of a 20-22cm round cake tin and line the bottom with baking parchment.
Cream together the butter and sugar until light and fluffy. Slowly beat in the eggs, one at a time. When the eggs are fully incorporated, fold in the flour and baking powder then add the almonds and lemon zest. Fold through the drained quinces.
Scrape the mixture into the tin and bake for 20-30 minutes, or until the sponge is lightly golden-brown and a skewer inserted into the middle of the cake comes out clean. While the cake is still hot and in the tin, insert a skewer all over the surface and drizzle in 1-2 Tbsp of the quince liquid. Leave in the tin to cool.
To make the icing, mix 1 teaspoon of the quince syrup, a little at a time, into the icing sugar to make a smooth paste. Remove the cake from the tin and pour the icing on the top thinly. Serve.
---
• Alison Lambert, chef at the Otago Farmers Market, will be demonstrating this recipe at the market on Saturday morning.