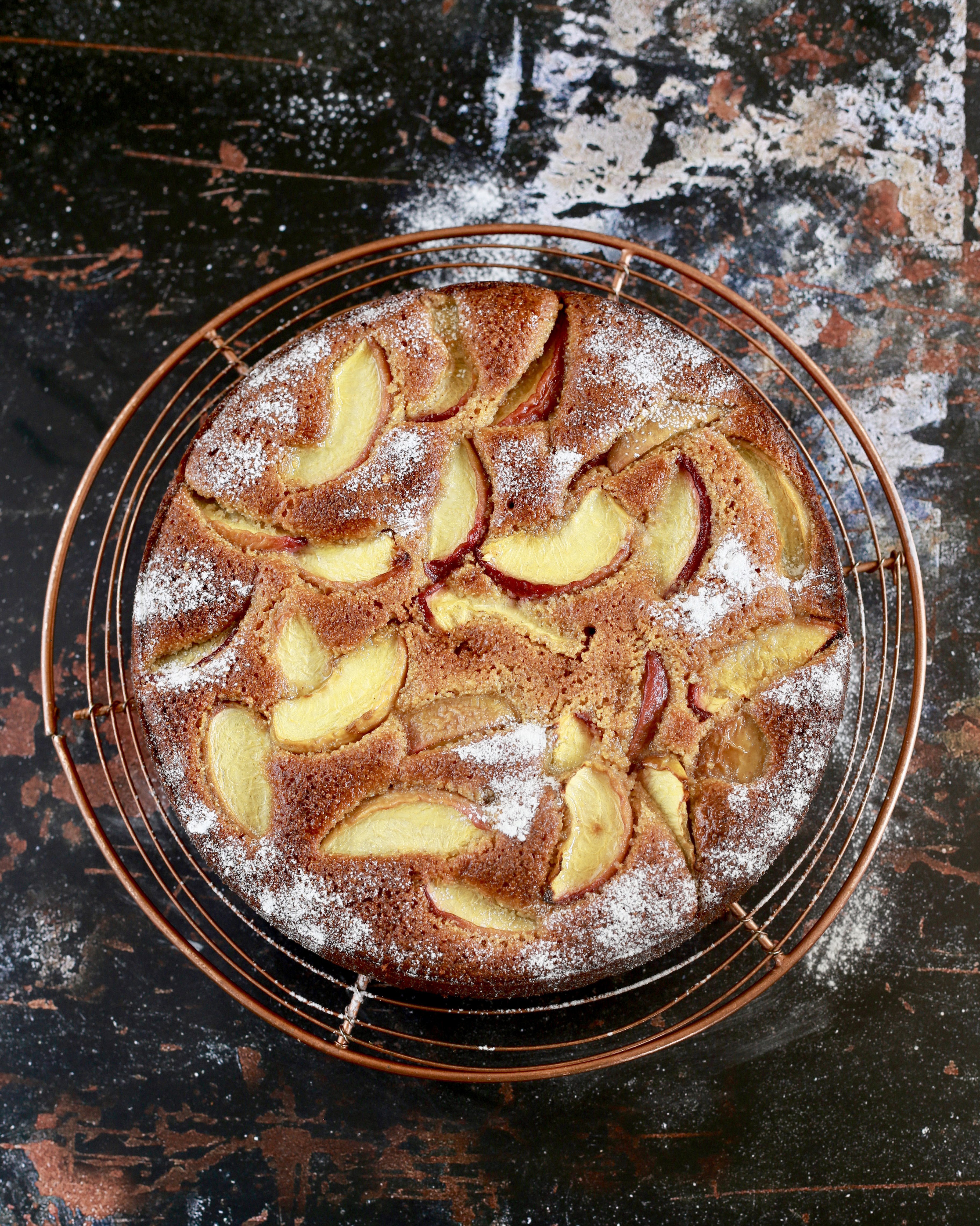 The wonderful crumbly texture of this cake comes from the ground walnuts and polenta, while the peaches add flavour.
Serves 10-12
125g of unsalted butter, plus extra for
greasing, at room temperature
200g walnuts, finely ground
60g Greek yoghurt
250g light brown sugar
200g polenta
1 tsp baking powder
½ tsp salt
1 lemon, zested and juiced
3 eggs
3 ripe but not soft peaches, stoned removed and sliced into medium-sized wedges
Method
Heat the oven to 170degC. Grease and line the base of a 20cm springform cake tin.
Blitz the walnuts in the small bowl of a food processor until they turn into a fine crumb. Be careful not to over-blitz, otherwise you'll end up with walnut butter!
Transfer to a mixing bowl.
In the large bowl of a food processor, cream the butter, Greek yoghurt and sugar together until light and fluffy. Don't worry if it looks a bit grainy. Whizz in the blitzed walnuts, polenta, baking powder, salt and lemon zest and juice until combined. Crack in the eggs one by one, mixing after each one.
Tip the batter into the cake tin, top with the fruit and bake for 1 hour, or until a skewer inserted into the centre comes out clean. Remove from oven and allow to cool in the tin for 10 minutes before transferring to a wire rack.
Delicious served warm or at room temperature.