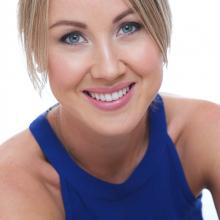 Easter - we've all been aware it was coming up since Easter eggs and hot-cross buns started appearing in supermarkets just days after Christmas, Dee Copland writes.
We are surrounded by these temptations at the end of supermarket aisles and beside checkout queues; but don't worry, it isn't what you do some of the time, it's what you do most of the time.
If you regularly eat highly processed sweet foods, it can affect how your body handles all foods every day.
The quality of foods that you eat most of the time will affect how well your insulin (the blood sugar transporter) does its job.
Your body's sensitivity to insulin impacts your hunger levels, your energy and whether you burn fat or store it. Incorporating more fresh, unprocessed foods in your daily diet reduces your risk of developing Type 2 diabetes and cardiovascular disease (CVD). CVD is the leading cause of death in New Zealand, accounting for 30% of deaths every year.
Fortunately, exercise can also help. Exercising three or four times per week can improve nearly every health marker there is, and insulin sensitivity is no exception.
Cardio exercise where you walk for about 30-40 minutes a day is beneficial but strength training to build lean muscle mass is particularly important.
Muscle uses glucose as fuel so the more lean muscle you have, the more efficiently your body can manage blood sugar levels.
Reducing stress and increasing sleep support hormonal balance and healthy blood sugar levels. Exercise, of course, can help with both.
On another positive note, chocolate has once again been proven to be healthy, showing it can reduce the risk of heart attacks and heart disease.
A study involving 67,640 Swedish men and women, along with a complementary meta-analyses of five other published studies, showed moderate consumption of dark chocolate is associated with lower risks of myocardial infarction and ischaemic heart disease.
Dark chocolate contains higher levels of flavanoid antioxidants and less sugar.
There is a fabulous little business called Ocho at the Otago Farmers Market and now a cafe on Vogel St with locally made and ethically sourced dark chocolate, so let's support local.
Making a healthy version of chocolate at home is also easy. An old-fashioned trick is adding less sweetener and a small pinch of salt to baking as it makes food seem sweeter, which is why there is salt in this recipe below.
Interesting silicon moulds are available from the likes of Kmart.
However, how about viewing Easter differently this year?
Instead of overindulging in chocolate and hot-cross buns, how about starting a new tradition?
I remember one year my mother bought my sister and sister-in-law a lop-eared bunny each; and their descendants are still replicating.
A few years ago, she got me two hens so that I would have an ongoing supply of ``Easter eggs''. I realise that not everybody would welcome a furry or feathered tradition, however.
The days off are welcome as we have just transitioned into cooler, darker nights, so why not make Good Friday a day to celebrate Good Food with Good Friends before we all hibernate for winter?
Following an Easter egg hunt in the sand dunes or in a park, it might be a time for new cosy pajamas each year before we embark on winter.
Either way, enjoy the break.
- The advice contained in this column is not intended to be a substitute for direct, personalised advice from a health professional.
Healthy home-made chocolate
Ingredients
60g cacao butter
30g coconut oil
4 Tbsp cacao powder
2 Tbsp runny honey
1 tsp vanilla extract
pinch of salt
2 Tbsp peanut butter
about 10 freeze-dried raspberries
Silicon heart-shaped moulds
Method
Melt cacao butter gently in a double boiler. Add coconut oil and stir to combine.
Take the bowl off the heat and add cacao powder, honey, vanilla and salt. Stir well to combine.
Put a raspberry into each mould and pour some of the chocolate mixture on top. Add peanut butter to the remaining mixture and pour into moulds. If you don't have moulds, just pour into a tin lined with baking paper.
Place in the fridge to set for at least an hour.