In this season of soups and stews, braises and broths, one-pot wonders and self-saucing puds, even a short stint in the kitchen is rewarded with a feast of warming food to feed a crowd, writes Joan Bishop
.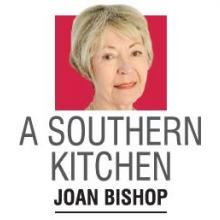 Enjoying good food together is a wonderful way to liven up cold days. The beauty of this sort of meal is that after the preparation you can leave the dish to cook for several hours while you enjoy the company of family and friends.
Stifado, an aromatic Greek stew, is an amalgam of sweet and sour tastes which gives it its unique flavour.
A little chopping, a little stirring and then into the oven. There is no time-consuming pre-browning of the meat in a frying pan.
The long slow cooking renders the meat tender and succulent with a deep, rich flavour. It is meltingly delicious.
The creamy saltiness of feta contrasts superbly.
Stifado
Serves 6-8
1.5kg chuck or blade steak, trimmed and
cut into 4cm pieces
1 large red onion, finely chopped
¼ cup plain flour
1 Tbsp brown sugar
1 ½ tsp ground cumin
several grindings of black pepper
3 cloves garlic, crushed
⅓ cup tomato paste
¼ cup of red wine vinegar
1 ½ cups red wine
¾ cup beef stock
12 cloves
1 medium onion, peeled
4 bay leaves
2 cinnamon sticks
½ cup dried currants
200g sheep or goat's milk feta, cut
or crumbled into small pieces
salt, if needed
Method
Heat the oven to 160degC on bake. Position an oven shelf one rung below the centre of the oven.
Place the beef in a large, lidded casserole dish. Add the chopped red onion to the meat and stir. Sprinkle the flour over the top and toss until well mixed.
In a medium-sized bowl, combine the brown sugar, ground cumin, ground black pepper, crushed garlic, tomato paste and red wine vinegar and mix until smooth. Then add the red wine and beef stock and stir.
Pour into the casserole dish. Mix well.
Push the cloves into the onion, add to the casserole along with the bay leaves and cinnamon sticks, pushing them into the liquid.
Cover with a tight-fitting lid and place in the oven for three and a-half hours.
The recipe can be prepared to this stage 2-3 days ahead and refrigerated until needed. Bring to room temperature before proceeding.
Add the currants and continue to cook for another 30 minutes.
If reheating from cold, cook for 1 hour and 15 minutes.
Discard the clove-studded onion, cinnamon sticks and the bay leaves.
Very gently stir in the feta. Taste and add salt if necessary.
Serve with a salad and either creamy mashed potatoes, rice or a crusty bread to mop up all the juices.
Note: I use sheep or goat's milk feta as it holds its shape when added to the stew. Cow's milk feta tends to break up, forming tiny white flecks, which spoils the appearance.