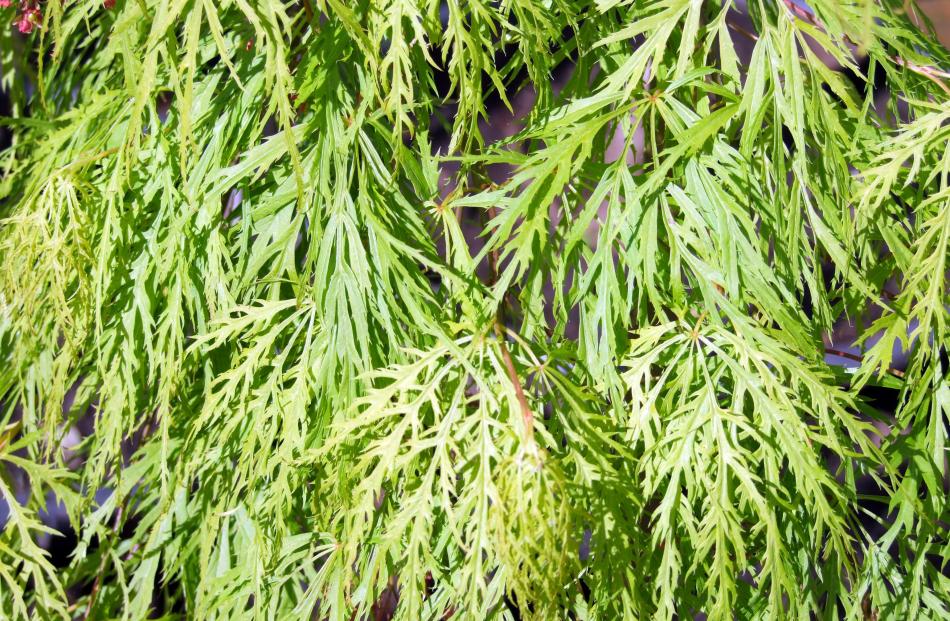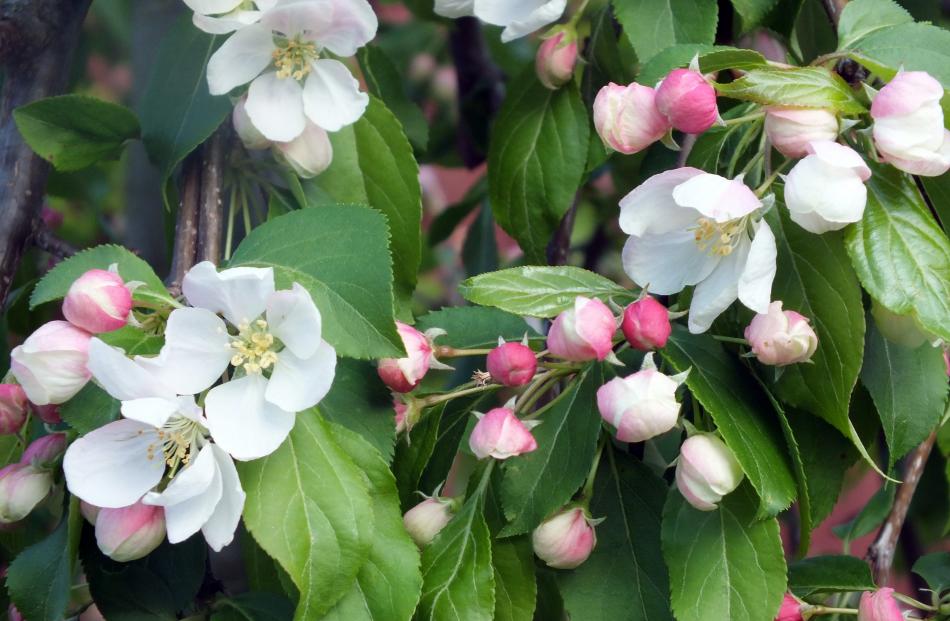 Gillian Vine finds plenty to admire among weeping trees and shrubs.
Some of the most attractive smaller trees and shrubs are those that cascade and with natives, deciduous and evergreen specimens available, as well as roses, there is almost unlimited choice.
Among the natives, our brooms are seriously underrated. The lilac-flowered weeping species (Carmichaelia stevensonii, C. carmichaeliae and C. glabrescens) bloom in late spring or early summer. Another weeper, C. odorata, is the only native broom to have scented flowers, which are white with purple veins. These brooms all can be grown in fairly poor, drier soil but need full sun to flower well.
For a golden touch, kowhai has several weeping forms. As well as variants on the South Island kowhai (Sophora microphylla), three smaller ones are worth considering. S. tetraptera Caves Weeping derives from a North Island species and will grow to 4.5m; S. chathamica Milligold is a little smaller (3m); while S. godleyi can be from 3m to 10m when mature.
Weeping only when young are the lancewoods, Pseudopanax crassifolius and P. ferox, as their long leaves change in adulthood to shorter, slightly softer looking foliage atop 6m-10m trunks.
Lancewoods are evergreens and so are the weeping conifers. Most grow into giants but dwarf Hinoki cypress Nana Gracilis stops at about 2.5m and Tempelhof is just 1m at maturity.
Weeping hemlock Tsuga canadensis Verkade Recurved and Sawara cypress Chamaecyparis pisifera Filifera also make it to 1m, making them worthwhile small-garden plants.
The little golden Sawara cypress, C. pisifera Aurea Nana, grows slowly to reach about 2m and being evergreen, can light up a winter garden.
It's hard to beat Japanese maples for foliage colour, though. At their best in spring and autumn, most tend to look a bit less inspiring in summer, although laceleaf variety Garnet holds its purplish red colour from spring to autumn. Small maples do best in a sheltered spot out of midday sun and where the soil is well-drained. Other weeping maples include Viridis (vivid green leaves changing to superb red-gold in autumn) and Green Cascade (bright green foliage turning golden in autumn).
Variations on fruit trees include weeping mulberry (Morus alba Pendula), with edible fruit; flowering cherries, crab apples and pears.
Of the flowering cherries, Falling Snow fits its name with single white blossoms that smother the 2.5m tree before carpeting the ground. Prunus yedoensis Shidare Yoshino grows somewhat smaller and it, too, has single white blooms, although there are pink forms. Mount Fuji is somewhat less of a weeper but its double white, scented flowers make it deservedly among the most popular flowering cherries.
In pink, Pendula Rosea, Shidare Sakura and weeping flowering peaches, such as Pink Cascade, are all smaller trees (up to 5m) that would grace a smaller garden. As a bonus, most Prunus have excellent autumn foliage colour.
Being apples, Malus usually bloom a little later than cherries, so flowers tend to be less likely to be hit by late frosts or snow. Red Jade is the most often seen of the weeping forms, the red referring to its small apples not the blossom, which is pale pink.
Ornamental pears (Pyrus salicifolia Pendula), related to the fruiting ones, look good in a white or silver-themed garden. Protect them from the wind.
Although smaller weeping trees and shrubs should not need hard pruning, it is important to trim any upward-pointing shoots and to clip to keep a tidy ``skirt''. Larger trees need slightly less attention.
Weeping in your garden can be attractive - and tear-free.