For a teenager, Christmas can be a case of "let me have my presents and then let me outta here", writes parenting columnist Ian Munro.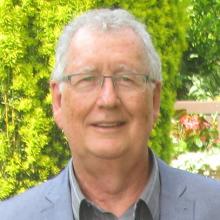 I'm very strong on the importance and power of family traditions, and Christmas is a great occasion for establishing these. Younger children really look forward to the special things they know are going to happen and that will happen at a certain time and in a certain way.
The question is how to maintain some of these family traditions once they're too old to sit on Santa's knee and wear silly hats, and prefer texts from their friends to the corny jokes in Christmas crackers? However, you can almost guarantee if Christmas Day was treated as just a normal day but with the shops shut, many staunch teens would be disappointed.
If you have developed some traditions over the years, you will probably find that many teens who want to appear above all this nonsense will still have that little child inside them who does secretly enjoy the occasion, despite the eye-rolling. It becomes a case of finding a way to tap into that and add a little glitter to their terribly boring lives.
Depending on the age of their siblings, perhaps it's time for some "new traditions" that acknowledge a teen's individuality and interests. Get them involved early in the planning and preparation.
Consider handing over one or two of the roles that you always play. You might be happier with new responsibilities rather than new traditions. It will give the teen some ownership of the occasion.
Put them in charge of setting up and decorating the tree, wrapping presents, baking, carving the meat, or, if you can bear handing over the apron, in charge of the barbecue or in the kitchen as sous chef, perhaps with a recipe of their choice to take responsibility for.
If you have people dropping around, designate them as host, ensuring everyone is being looked after with drinks and nibbles.
Are there some elderly or lonely neighbours whose day they can brighten up by delivering some festive food and stopping for a chat for a few minutes?
Christmas can be a stressful time but, with some give and take, some thought given to what Christmas should be about, some time-honoured routines and not too much alcohol, it can also be a time when families reconnect.
Teenagers can be reminded that they are loved regardless, and it can be a time when their growing independence can be acknowledged by the extended family. Their still being treated as a cute 10-year-old won't do anything for the success of the occasion.
And promise them Boxing Day to connect with their friends.
Have a great Christmas.
 - Ian Munro