Don't know about you, but I'm a bit sick of old white guys at the moment (sorry Santa, but I'll always cherish that Soda Stream), writes Lisa Scott.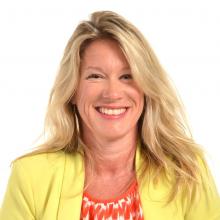 It feels like all the world's problems would be solved if they just fecked off. I know, Margaret Thatcher, but still: Trump, Johnson, Putin, Muller. And before you accuse me of racial bias, may I paraphrase Muhammad Ali and point out that no old brown man ever called me a "good girl".
One of the reasons I've got a hate on might be that last week I discovered I have a Peeping Tom. He could have been peeping for ages, I'm not super-observant and I do seem to recall a repetition in the shapes of passersby.
All I know is, flinging open the curtains at 6.50 on a workday morning, there he was, standing under the trees in my yard like Jason out of Friday the 13th - just geriatric. His white hair didn't stop him being scary as capital F. I called the Police. I should have called the Mountain Man, apparently. A Mills & Boon cover lacking a woman to clutch to his chest, he was most put out to miss a damsel to de-stress. Unbeknownst to me, he took to waking before dawn, tiptoeing around to hide in my bushes as well, like that proverb about a bird in the hand that I can never understand.
What with both the old gent and a 110kg gorilla nesting in them, the pittosporums were taking a flogging.
Things came to a head Wednesday morning when, regular as clockwork, the snowy crested pervert came along, ready for his morning game of pocket billiards. Snuggling into the armpit of a tree and assuming the position, he turned his face to my windows not knowing that, to his right, a massive vegetarian was commando crawling across the lawn towards him.
"Gidday mate!" said the Mountain Man, popping up from nowhere, cheery as an asylum escapee and just as sure to stop your hiccups. A frank exchange followed. The Peeping Tom affected to be astonished to hear that the neighbourhood might be troubled by a prowler, and promised to "keep an eye out".
"Good man," said the Sword of Hairy Vengeance.
As an aside, I have to say, no-one does a surveillance society like a small town. There wouldn't be a snowball's chance in hell of people breaking boarder quarantine restrictions to pop off for a jolly here. Remember all that narking that went on during lockdown? Yep. Small towns are curtain twitching central. The latest thing is taking photos of vehicles considered to be abusing the free parking and then doing a spot of social media shaming. The long winter nights just fly by.
Back to old white men, though. Not all of whom are bad, especially those married to the women of my family - even if we do wear them to a frazzled nub. However, there's a certain kind of old white man, isn't there? I mean, I'm pretty sure the dinosaurs knew they were extinct, but despite Me Too, and even in the midst of the BLM movement, these tone deaf, hate-baiting old roosters are still lumbering around, dropping poisonous little comments about Asians in the mistaken belief that the supremacy conferred on them by society in the '70s remains. Wearing their threadbare mantles like Lear, too mad to be kind, too selfish to relinquish their craving for the thing they most want: power, peeping - they are hollow men.
Time will eventually finish them off and people will mistake this for karma, but I've never been very patient.
"I'll finish them off," growls Mountain Man and while the manner in which he would prefer to do so isn't currently legal, he is (and this will come as a surprise to him) absolutely right.
It is up to the young men of today - hand in hand with the young women - to remodel manhood for the future by calling out sexism, refusing to let racism pass, overriding and shouting down the voices of their elders when they speak falsely or unfairly, replacing the nastiness with messages of respect and tolerance. Only they can be the change we need, so that the old white men of the future are men the world can be proud of, not just w****** who hide in your bushes.