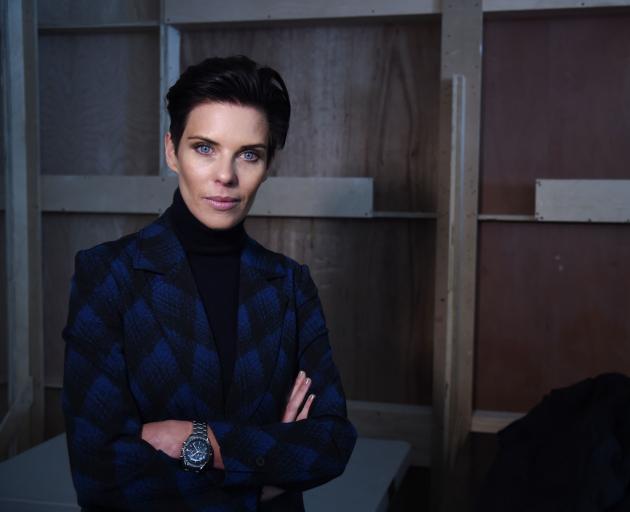 She is one of New Zealand's greatest fashion exports but like the emerging designers about to show their collections at Dunedin's iD Fashion Week, Karen Walker had to start somewhere, she tells Rebecca Fox.
A platform and a focus - that is what young designers need, fashion designer Karen Walker says.
She believes having an opportunity to show her work in an event such as Dunedin iD Fashion Week would have benefited her early in her career.
"Mainly because it sort of forces you to think in terms of the concept of the work and the message it carries. So I think it probably helps to create discipline as well as give a platform and bring an audience.''
After years of wooing by iD, Walker has finally been able to squeeze in a visit to Dunedin to judge at the iD International Emerging Designer Awards, alongside Maggie Hewitt (of Maggie Marilyn), Benny Castles (of WORLD), Amanda Linnell (Viva editor), Margi Robertson (NOM*d) and head judge Tanya Carlson (designer).
Walker, who has received many accolades in her nearly 30-year-career, including making the Business of Fashion top 500 list as one of the most influential designers in the world for the past five years, started out with $100 and a shirt she made for a friend in a band.
"Other people saw it and wanted shirts like it. It just grew from there.''
Admittedly, she did know she wanted to be a designer.
"I was 7 when my grandmother showed me how to make a circular skirt for my Barbie and that changed everything for me in terms of realising that I could have an idea and turn it into something.''
So by 15 she had a "clear vision'' around being a fashion designer.
"There was never a back door or Plan B for me.''
While she loved fashion, it was the platform for expressing her ideas that caught hold.
"I didn't fall in love with it because I had a great call to make dresses or I was a denim fanatic. I fell in love with it because it's a great way to communicate ideas.''
It is not surprising then that she has continued to express her ideas in many forms; sunglasses, jewellery, bags, shoes and perfumes to name a few.
They are not sidelines, she says.
"If we take on a project, whether short-term or long, small or large, it's with commitment and love and 100%. It's never a sideline or a diversification.
"The projects we take on are always things that we have a point of view on and a passion and areas we feel we have something to say in.''
That view is highlighted by her decision to take part in the marketing for her sunglasses range.
"The point of the campaign was capturing the feeling you get when you put sunglasses on for the first time and you feel like you're putting on a disguise or persona. So these images were all turning that idea up to 10.
"As a result, none of the images look or feel like me so when I look at them I don't feel like I'm looking at myself.''
The concept worked, her eyeglass brand now one of the most coveted in the world and available in more than 40 countries.
Her ready-to-wear collections are available at retail outlets in 42 countries, 200 cities and 1020 stores including Barneys New York, Liberty London and Harvey Nichols.
Her designs have been worn by celebrities such as Alexa Chung, Lorde, Rihanna, Gigi Hadid, Florence Welch and Lena Dunham.
She was only 18 when she began making shirts and it took a few years and a few challenges before she launched her business in 1989.
"Not knowing anything about what I was doing. Learning everything on the job. And I mean everything.''
She describes her own style and that of her clothing as "chic meets eccentric''.
Her style hit the mark and she gained international attention in 1998 with her first runway collection, "Daddy's Gone Strange'', at Hong Kong Fashion Week.
That show resulted in her collection being picked up by Barneys department store in New York and, so the tale goes, is where Madonna bought, then wore a pair of her "killer pants'' while performing at the MTV awards.
A few years later she debuted at New York Fashion Week and continued to show regularly there until last year.
Despite her international profile, Walker says she still faces challenges and keeps the motivation alive by being energised by great ideas coming to life and "our community loving them''.
"I'm still learning on the job every day and the excitement I get from creating and seeing executed great ideas, and making things that are beautiful and will be loved for a long time, is still there every day.
"Pretty much everything else has changed though.''
One of those things is the advent of the internet and social media.
"It's taken away the gate-keepers and allows us to speak directly and often, if not continuously, with our community rather than talking at them or relying on other parties to speak on our behalf.''
Her decision not to show at New York Fashion Week is a result of that.
Walker believes the changing nature of marketing means it no longer stacks up as a marketing tool. Instead she is concentrating on using social media and more targeted events to get word out.
Another change is the move towards sustainability, that Walker believes her business achieves by virtue of being a boutique fashion range that rarely makes any more than 100 of any style of garment.
"I think it's just as important for the fashion industry as it is for every industry and, furthermore, that it's just as important from a company's point of view as it is from an individual's point of view.''
Walker believes as an individual and as a brand that "less is better''.
"Our designs are well-crafted with the aim that they'll be loved and worn for decades.
"We don't want to fill wardrobes and the planet's landfills with more `stuff', we only want to make meaningful pieces our customers will love wearing over and over again and even pass down.''
To that end, the company assists its customers to reduce their contribution to landfill waste by offering an ongoing repair service for their garments.
The service is available for any Karen Walker garments that need "a little love from lots of wear over time''.
"We'll do our very best to make sure their loved clothes last.''
They wear Karen Walker too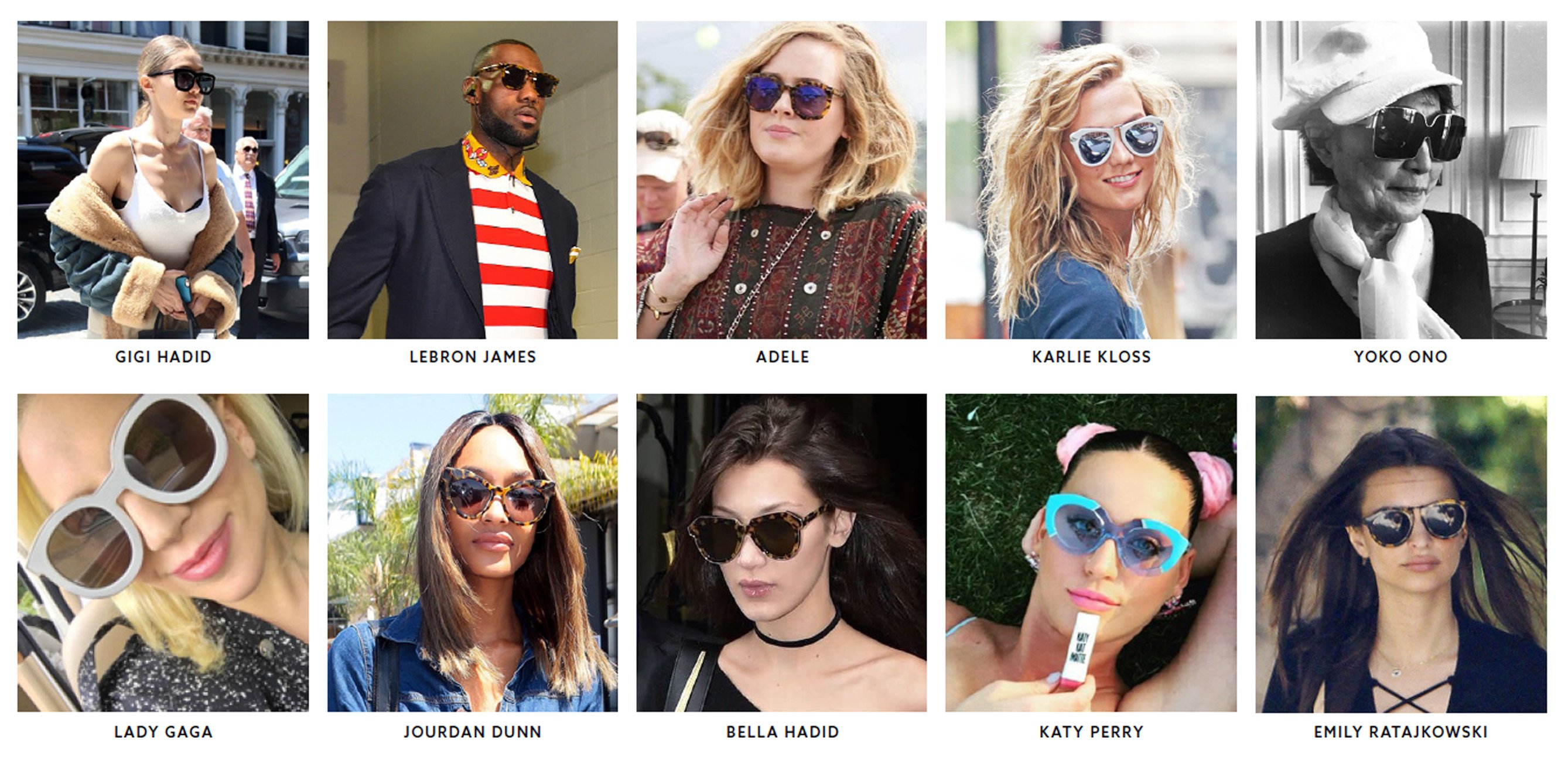 Despite the international kudos, Walker has remained living in New Zealand, based in Auckland simply because "its home''.
Taking that position creates "loads'' of challenges as nothing beats being in the same room with someone you are dealing with.
"But there are pros and cons with every decision and this is home and I love living in New Zealand.''
So she has not got to where she is without sacrifices.
"There've been plenty of weekends that haven't been weekends and books that haven't been read and meals that haven't been made, not to mention the missed summers, but there's been so much that this journey's given me along the way that, if I'd been keeping a ledger, I'd most definitely be in the black.''
There have been millions of hard moments and millions of great moments along the way.
"There's not one that stands out above all others. Every day there are successes and challenges and I just try to keep it all in context and not be too swept around by the highs and lows.''
Looking back she says there are "millions of things'' she has learnt along the way that she could pass on to up and coming designers.
"I'd say one of the lessons I benefit from every day is to only work with people who get it. If you have to over-explain it then they're not the right people.''
Nearly three decades on she still gets a buzz when she sees someone wearing her designs.
"It always, without fail, thrills me to see someone wearing something of ours, no matter what, how, where or when.''
In short
What do you eat for breakfast?
Nine days out of 10 it's a banana/ kale / almond milk smoothie and Storm and India Vintage Earl Grey tea.
How would you describe your personal style?
Chic meets eccentric.
What is your favourite piece of clothing?
At the moment it's my Bloomsbury coat
What is your favourite drink?
Storm and India Vintage Earl Grey tea.
What are you reading/watching at the moment?
Reading Ray Bradbury's Fahrenheit 451 and looking forward to seeing HBO's version of it when it launches later this month.
Also, just in time for winter, I have just started re-watching The Sopranos from series one, episode one, which is quite a commitment, given there are 86 episodes. But it is a complete joy and still so good all these years later.
What will see in the Karen Walker range this winter?
A lot of soft suiting and fine cashmere with inlaid Karen Walker print crepe de chine, which I'm pretty excited about.
Catch Karen
Karen Walker will be involved in three public events during iD Fashion Week:
• A talk at the Dunedin Public Art Gallery on Friday, May 4 at noon
• A  panel discussion on Saturday, May 5 at 1pm, also at the Dunedin Public Art Gallery
• And she will attend the Breast Cancer Cure show in her role as ambassador at Emerson's Brewery on Saturday, May 5 from 6pm.