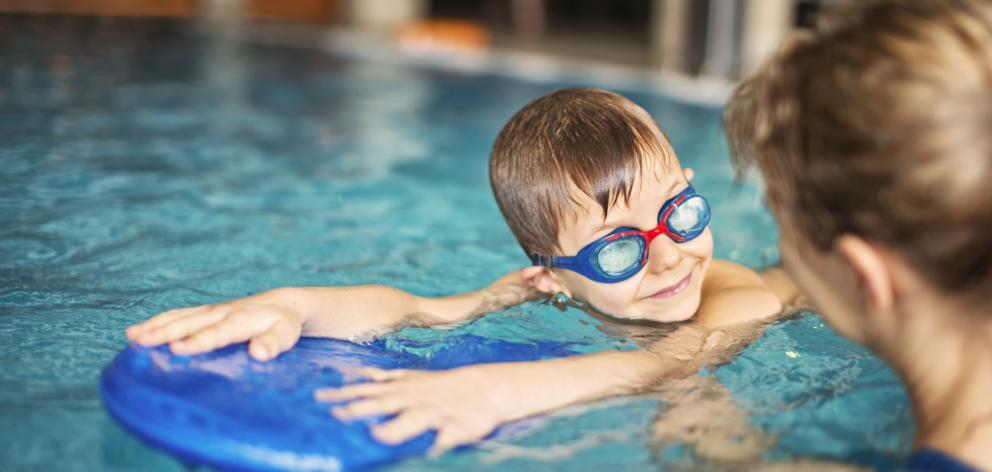 It's not been a great summer in a lot of places this year. And it hasn't been a great summer for water safety either, writes Ian Munro.
Water Safety New Zealand reports that 108 people died by drowning in 2016, and 81 deaths were preventable. Drowning is our fourth-highest cause of accidental death, after motor vehicle accidents, falls and poisoning.
Summer fun in the water becomes no fun when someone in the family is lost.
All children should be taught to swim, as there will be very few who won't take to the water at some time.
However, these days many schools are no longer actively involved in teaching swimming and there are now many parents who are also not swimmers themselves and aren't fully aware of the dangers.
Youngsters need constant supervision near any water, whether a toddler in the bath or near a fishpond or older children playing in or near a river or the sea. Young children can drown in as little as  5cm of water, which means even in their paddling pool and certainly in the nearby shallow stream.
Even if your 5, 6 or 10-year-olds have had swimming lessons, they still need watching. Their attention is usually on having fun and they're not intellectually equipped to recognise or understand the dangers.
If you have a backyard pool you'll be aware of the dangers and have the appropriate fencing but that doesn't protect children already in the water. Parents chatting and drinking can all miss that one moment when a toddler  falls in reaching for a pool toy or just  jumps in like the big children.
Pre-schooler drownings typically occur when a child is allowed out of sight and reach of a caregiver, so if you're having a poolside party have a designated "lifeguard" to watch the children: all the time.
And don't put that responsibility on an older child.
At beaches and rivers, inflatable tubes and boogie boards can give an older child a false sense of confidence until a current catches them and speedily carries them downstream or offshore.
They need to be aware of the dangers that lurk in the water, such as jagged rocks, broken glass, tree roots, seaweed, fast currents and undertows.
Standing beside youngsters playing in waves or on riverbanks, swimming between the flags, and not swimming alone are all no-brainers but people fail to do these things and youngsters die.
Wearing an approved lifejacket when boating is also a no-brainer, for all ages.
Alcohol and boating have led to the deaths of children and alcohol and midnight swimming the deaths of teenagers.
And all teenagers and adults should learn CPR.