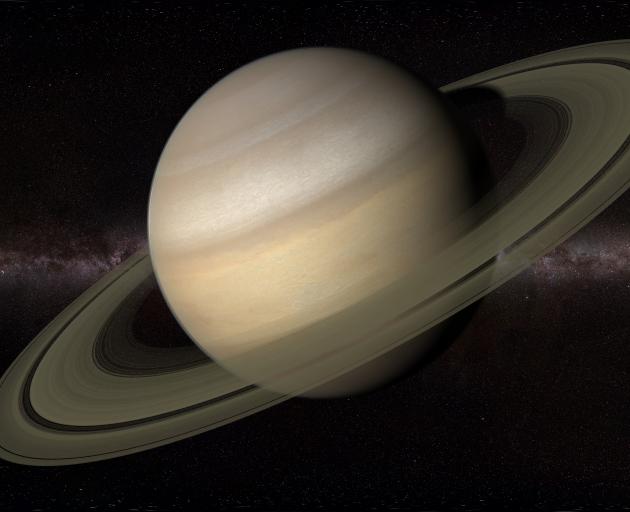 The moon is new on Thursday morning, so the next few nights are the period stargazers call "dark of the moon'', when moonlight doesn't interfere with sky-watching, Ian Griffin writes.
With this in mind, I would like to invite you to head outside a couple of hours after the sun sets in order to search for Saturn.
There really is a surfeit of planets on parade in the evening sky at the moment. Venus is visible as an extraordinarily bright "star'' for an hour or so after sunset in the western sky.
When Venus sets, Jupiter can be seen high in the sky; as this week's chart shows, the largest planet in our solar system is almost halfway between the horizon and the zenith (the name used by astronomers to describe the point directly overhead).
We can use Jupiter and the distinct orange/red star Antares (brightest star in the constellation of Scorpius) to find Saturn; this week Antares appears roughly halfway between Jupiter and Saturn in the sky, so if you draw an imaginary line in the sky from Jupiter to Antares and extend it the same distance again, you should easily be able to pick out the sixth planet from the sun as a bright yellowish "star'' roughly 15 degrees above the horizon.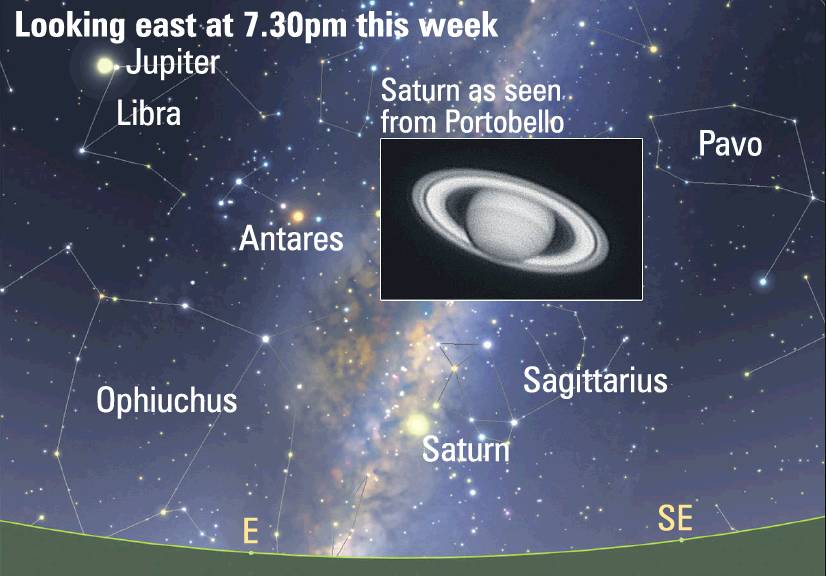 I've said this before and I am sure I will certainly say this many times again, but if you do have access to a telescope, you really must use it to look at Saturn, which is putting on a simply spectacular show at the moment.
Despite being more than 1.3 billion kilometres away from us, even a small telescope will show Saturn as a tiny disc surrounded by its extraordinary ring system.
The angle between Earth and Saturn means we are viewing Saturn's northern hemisphere and the rings are inclined at an angle of 26 degrees to our line of sight, which is almost the maximum inclination they can have. This means they will be very well presented.
If you do nothing else this month, do take time out to view Saturn. You won't regret it!