Birds? Tick. Rabbits? Tick. White butterflies? Tick. But Hilary Rowley has finally found a cheap way to send these garden pests packing, or camping, as it turns out.
While camping last summer, I spent a windy afternoon lounging in a child's tent, which was a dome tent made with two layers. The outer was a waterproof nylon fabric and the inner made from fine, insect-proof nylon mesh attached to a sewn-in floor. The inner layer had channels for the bendy fibreglass poles to go through.
The tent bobbed around in the wind but allowed plenty of light to come in and it occurred to me that it might be tough enough to handle the elements and varmints in our home garden.
Tents are quite common in op shops and dump shops, especially if they need repairs; there is no need for this garden tent to be waterproof. I picked up two for $10 each. One had the inner and outer layer I was after, but a zip which needed repair (no problem, it was easily fixed with a pair of pliers).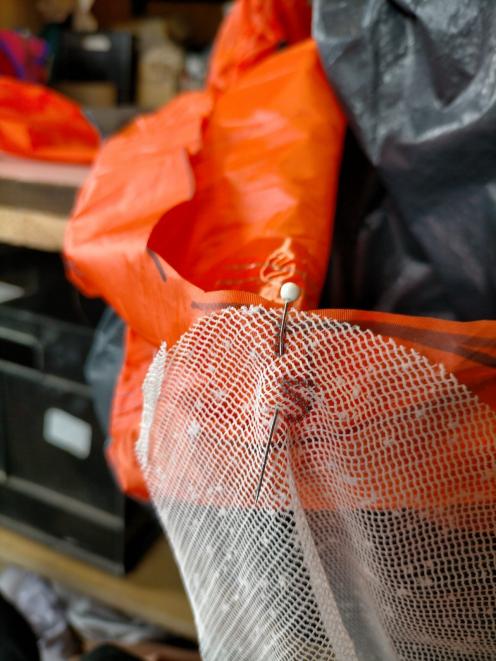 The other was what is known as a festival tent. They are so cheap people buy them to take to music festivals and just abandon them afterward. They have only a single layer of waterproof nylon, but I thought I could find a way to make this one useful to me too.
The mesh inner of the first tent meant I could just weed a piece of garden the right size, and cover it with a good layer of compost and some blood and bone (another bonus is the dog can't get in to eat the blood and bone either).
I cut four squares out of the floor of the tent, leaving some narrow strips in a cross shape to stop the sides from flapping up too much in the wind. I then planted out the garden, pitched the tent on top and pegged it down. The pegs were conveniently provided.
The sun and rain can get in and access can be gained through the zipped door opening. No birds can dig up the plants, nor do rabbits nibble their leaves. Even insect pests are kept away by the fine insect-proof mesh.
With the other tent, which had no mesh in the sides, I laid it flat and drew large, curved-cornered, triangles on each side with a felt pen, making marks in the corners for lining up the inserts.
I cut out the four triangles and used them as patterns to cut out mesh pieces from old net curtains, adding 2cm seam allowances and drawing on the marks.
With the net sewn in I have a perfectly serviceable vegetable growing tent. It was not a super easy sewing job, so if you lack sewing skills, hold out for a tent with a mesh inner layer.
I am not sure how long they will last. Maybe a couple of seasons, maybe longer but they really do make brilliant cloches.
I plan to use the unneeded waterproof outer by turning it into either a rain poncho for walking the dog in downpours (a very common occurrence) or perhaps I might make some strong but lightweight shopping bags.
There seems to be no downside to these tent garden covers. Well, maybe just that our garden is starting to look more like a scout jamboree than a garden.