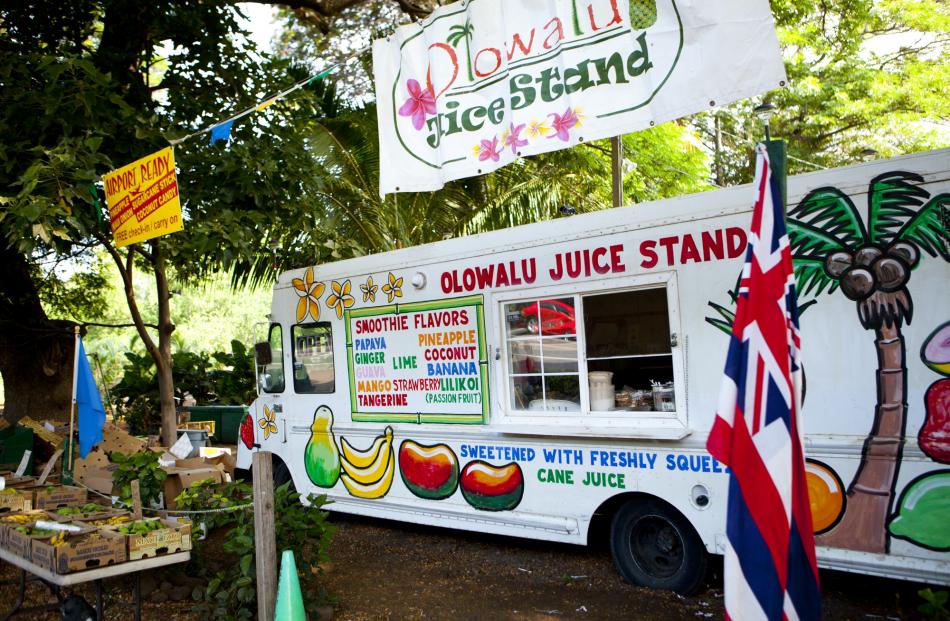 Hawaii continues to deliver incredible island adventures, whether you are into adventure or in relaxation mode. PAM JONES looks at some of the best things to do on its spectacular islands.
GO SURFING
It's the obvious thing to do in Hawaii and the surf's always up at a variety of big-reputation beaches.
You can take surfing lessons on almost any Hawaiian island, and Waikiki Beach is still one of the best spots around to ride your first wave.
If you're already a pro, head to Oahu's North Shore, where some of the best surfing competitions are held every year. If you want a different style of vertical, try paddle boarding as well.
SEE A VOLCANO
All of the Hawaiian islands were formed by volcanic activity, but red hot magic is found at the Hawaii Volcanoes National Park, on Hawaii Island, known as the Big Island.
The park contains Kilauea volcano, which has been erupting since 1983 and is one of the most active volcanoes on earth - it currently produces 190,000-500,000cu m of lava per day, enough to resurface a 32km, two-lane road daily.
Get to the very centre of the earth as you watch Kilauea's steaming show, and explore some of the park's other 240km of hiking trails through volcanic craters, deserts and rainforests as well.
HONOUR OUR WAR HEROES
The USS Arizona Memorial marks the final resting place for many of the 1177 crewmen who were killed on the ship during the attack on Pearl Harbour on December 7, 1941.
The 56-metre long memorial structure spans the mid-portion of the sunken battleship and incorporates a shrine room where the names of those killed on the Arizona are engraved on a marble wall. It's a quiet, still place, even with the millions who visit each year.
GET ADVENTUROUS
Oahu (home to Honolulu) is the first port of call for many, but go further abroad and explore some of Hawaii's other islands as well.
There's great hiking, snorkelling and deep sea fishing to be had in the Big Island, Maui, Kauai and other islands and atolls in the Hawaii archipelago, and spectacular waterfalls and gardens too.
Then dine out with music at an authentic luau (hula and ukuleles a highlight) or snack roadside at one of the fun and friendly fruit or smoothie stalls you're likely to find on your travels.
GET MARRIED
Romance plus island beauty equals marriage for many couples in Hawaii, who celebrate their "happily ever after'' with Hawaii's choice of tailor-made or bespoke ceremonies, often beachside.
Countless couples walk the aisle surrounded by crashing waves or tropical flowers, with both formal dress and island attire the norm.
The Hawaiian backdrop is perfect for proposals, honeymoons and vow renewals too.