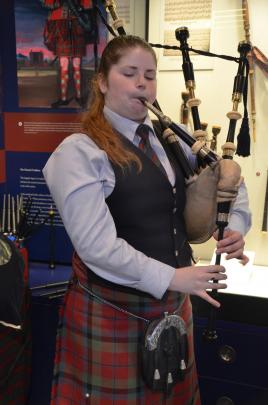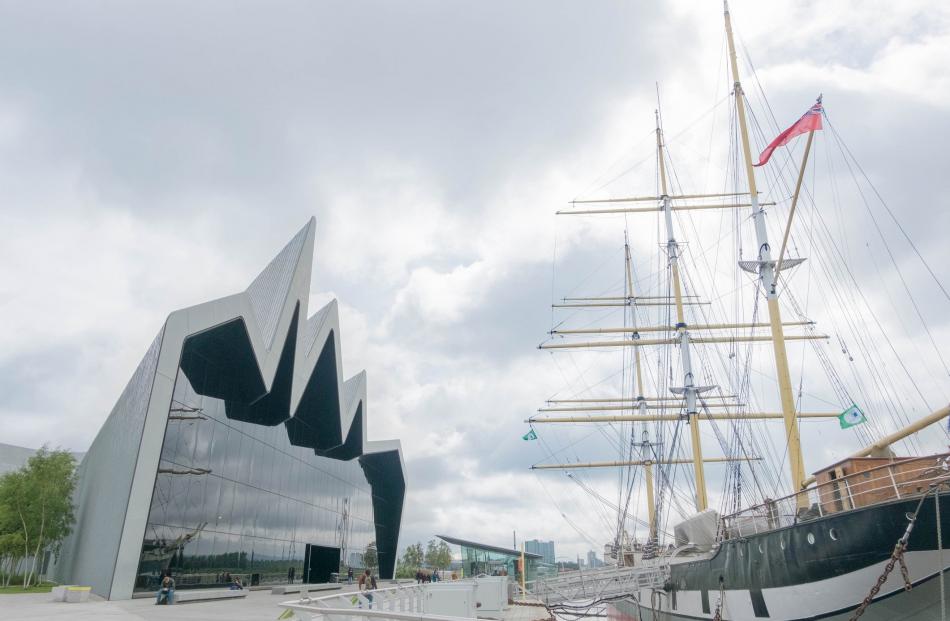 Sandip Hor travels to Scotland and gets acquainted with bagpipes and whisky.
Bagpipe music and whisky are my two big connections with Scotland, and Glasgow, the nation's largest city, grants me plenty of revelations of these and the land's heart and soul.
My initial musical encounter comes from buskers, playing bagpipes in the city centre around George Sq where the city's heart beats. Dressed in traditional kilts, these talented performers engage me and other passersby with tunes melodiously streaming out from the air-filled bag and pipes.
Later I visit the National Piping Centre where young bagpiper/guide Amy takes me through the rich history of Scotland's national musical instrument.
The Museum of Piping there holds 300 years of piping heritage. Among several outstanding exhibits is a 250-year-old Highland bagpipe chanter, said to be the oldest of its kind in the world.
The best part of the tour comes when Amy plays live for us. She has been playing bagpipe for the past 10 years and is proud of her role in keeping the tradition going.
Her intense passion for music makes me understand why Glasgow is often referred to as the ``City of Music'', though the overall music scene stretches across a much wider spectrum from classical and contemporary to Celtic and country.
To my surprise, I gather from a local pub singer that every week the city hosts more than 100 musical events and the music business adds around 75million ($131 million) a year to the Glasgow economy.
Nestled on the banks of River Clyde, 1500-year-old Glasgow zoomed into prosperity during the 18th century with the Industrial Revolution.
Wealth flooded in from sugar and tobacco trading and later from thriving cotton manufacturing, ship building and heavy engineering works.
Glasgow soon became an industrial giant and an epitome of engineering skills. The economic success sprinkled the grid patterned city centre and suburbs with grand neoclassical buildings that demonstrated architectural ingenuity.
A befitting example is the City Chambers building. Overlooking the expansive George Sq, this edifice of Italian Renaissance style was opened by Queen Victoria in 1888.
Its brilliance portrays the story of wealth and prosperity of the Second City of the British Empire, as it was often referred to then.
Guided tours are available to take visitors through the interiors where the entrance hall's vaulted ceilings, Venetian mosaics and the murals in the banqueting hall inspire the ``wow'' expression.
With a new lease of life, Glasgow today stands as a pilgrimage site for architectural buffs, most admired being the works of local boy Charles Rennie Macintosh.
An innovative architect, Macintosh at the turn of the 20th century introduced a new style in building design, internationally acclaimed as ``Glasgow Style Art Nouveau''.
His legacies can be spotted all over the city and many travel to Glasgow just to see them in detail and understand his flair. I go for a guided tour at the Glasgow School of Arts, which is widely recognised as the most celebrated work of his illustrious career.
The imposing edifice was built between 1897 and 1909 to a design Macintosh submitted in a competition.
Some of his other distinguished works are the buildings for the Glasgow Herald newspaper, which was his first major design in 1893, the Willow Tea Rooms and the Queens Cross, the only church designed by the legendary architect.
Though Glasgow grew as an industrial city, today its reputation stands as an extraordinary hub of art, culture and commerce, embellished with all the contemporary elements demanded by modern-day travellers such as luxury hotels, trendy restaurants, cafes, traditional pubs and diverse opportunities for retail therapy.
Myriad malls, independent outlets and designer stores on Buchanan and Sauchiehall Sts selling the latest in fashion rival London's Oxford St while award-winning restaurants like the Gannet and the Gamba intrigue local and visiting food connoisseurs with their fine-dining creations.
Cultural aficionados are not disappointed, either. The city is home to more than 20 world-class museums and galleries that showcase a diverse range of exhibits from European classics at the Kelvingrove Art Gallery & Museum to cutting-edge contemporary works at the Gallery of Modern Arts.
Riverside Museum is the ideal venue to learn more about the city's industrial heritage, while Glasgow Science Centre entertains visitors of all ages with simple science and engineering fundamentals.
Whisky, translated from Scottish Gaelic, means ``water of life''.
Just not the Scots agree; perhaps that's why ``Scotch Whisky'' is one of the most fancied global brands.
Glasgow has a lot to offer in experiencing this, from tasting sessions and distillery tours to sipping a rare, 15-year-old, single-malt whisky with fun-loving locals at a lively pub, while tapping toes to the tune of folk music played by a bagpiper.
Travel notebook
 • Getting there: Glasgow is connected by air, rail and road with London. While EasyJet (www.easyjet.com) operate flights from Stansted, Luton and Gatwick airports, Virgin Trains (www.virgintrains.co.uk), run fast rail service (five hours) from London Euston to Glasgow Central.
 • Accommodation: Malmaison Hotel (www.malmaison.com), established inside a former Episcopal Church offers super slinky rooms, spectacular food and convenient location.
 • Distillery tour: Visit Glengoyne Distillery(www.glengoyne.com), located just outside the city limits.
 • More info: Glasgow City Marketing Bureau (www.peoplemakeglasgow.com)
Sandip Hor is an Australian travel writer.