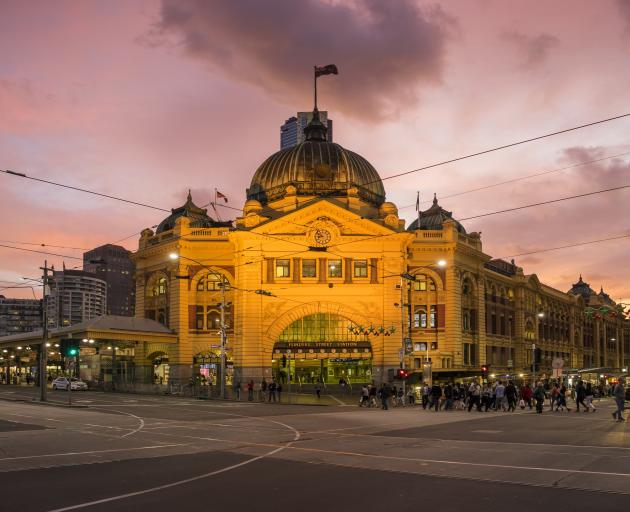 Dennis and Rosamund Knill make a whirlwind trip to one of Australia's great cities and unearth some of its hidden charms.
To be sure, the city has always had its share of raffish elements, corrupt politicians, lurid episodes and unsavoury neighbourhoods - what great city has not? Still it's one of the world's greatest cities, relaxed and so content with itself.
Enriched with historic architecture combined with bold waterfront developments this is a city full of energy, ambition, hidden treasures and vintage trams. It's also a city blessed with fantastic shopping, with Victorian arcades, upbeat boutiques and shopping malls. Even more, Melbournians love to eat and for the devoted foodie the city is overrun with gastronomic diversity among its restaurants and cafes, largely due to an overwhelming influx of migrants from Italy, Greece and Asia. Hello, Melbourne, Australia's second-largest city.
We join a small group and a local guide for our Hidden Secrets walking tour of Melbourne. For the curious-minded, tourists or strangers to the city this is the ideal introduction to soak up some of the city's history and unique architecture. For the next three hours this is a morning of discovery as the guide walks us at a leisurely pace through narrow lanes, backstreet alleyways and corridors overlaid with graffiti, in itself a cosmopolitan centre of restaurants, bars and the smell of coffee that lingers in the air.
The following day we skip the morning rush and head for Federation Sq on the corner of Flinders and Swanston Sts. Here you will find Melbourne's most prominent meeting place that brings together a creative mix of multi-cultural festivals attractions, sporting events, film screenings, galleries and an array of eateries and bars. Daily tours are available at the Melbourne Visitor Centre close by.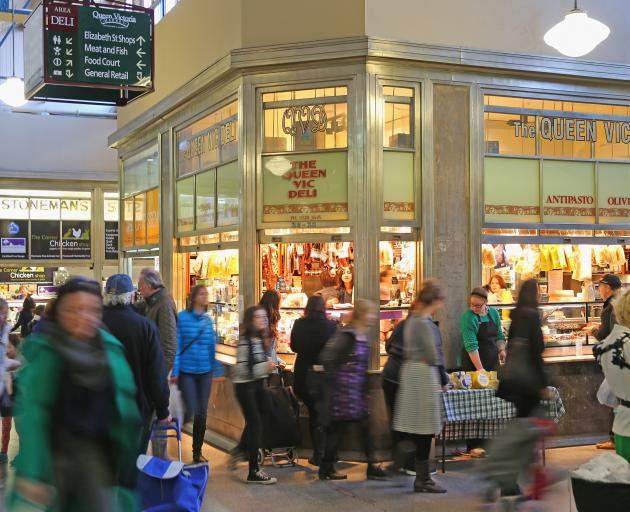 Food markets have long been an established way of life and a visit to Queen Victoria Markets is an institution and an experience not to be missed. Heritage-listed, the markets were established in 1878 on the grounds of a cemetery and continue to draw in millions of visitors every year. It's the perfect place to spend a morning or an afternoon to get a taste of Melbourne's culinary history, served up by a variety of dedicated vendors and passed down through generations. Lined up along the tiled walkways are butchers, fishmongers, delis, artisan cheesemakers, patisseries and specialty food merchants. Outside, the open air covered pavilions have scores of stallholders displaying the freshest fruit and vegetables available.
With temperatures expected to rise to 40degC we hurriedly cancel our activities and make a beeline for some much-needed retail therapy. A short free ride on the tram is Bourke St, located between Swanston and Elizabeth Sts. It's recognised as the city's shopping heart and all the leading retailers are here - David Jones, Myer and many well-known exquisite high end finds that puts Melbourne right at the forefront of the Australian fashion scene.
In the comfort of air-conditioned surroundings and in a world increasingly filled with so much merchandise, we spend up large and make a generous contribution to the Victorian economy. Loaded up with more bags that we can carry, we uncover another part of Melbourne's secret life. If you're not into fashion there are plenty of malls, arcades and new-age shopping within a few compact blocks to entice you into buying the quirky and the unusual.
Melbourne is a foodie's paradise with a maze of hidden gems throughout the city grid. Tourists tend to keep to the tried and true of main street eateries but for the adventurous there are endless restaurants and cafes tucked away in lanes, cellars, rooftops and converted warehouses, serving exciting and innovative cuisine for those with insatiable appetites.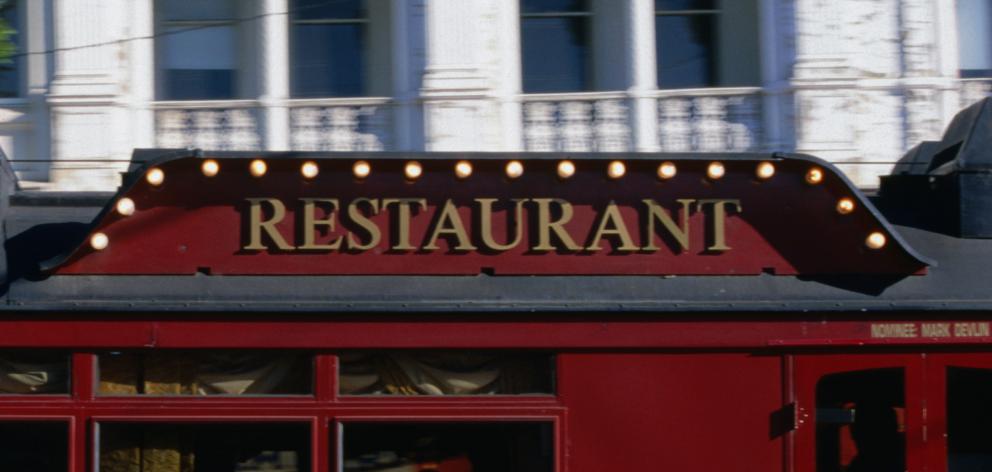 For those that love the nostalgia of riding on a tramcar, a leisurely three-hour dinner on a vintage one with wine flowing freely sounded uniquely different. Melbourne's Colonial Tramcar Restaurant has been an institution for the past 35 years, so after a sweltering heatwave we jumped aboard a fully air-conditioned carriage for a five-course degustation meal.
So maybe the furnishings are showing signs of age and the menu in need of a makeover but an evening of sightseeing with dinner and wine thrown in for good measure still makes one eager for the experience. In a city full of sights and sounds we wound our way through the suburbs before eventually spotting the bright lights of Luna Park at Saint Kilda. Everyone on board enjoyed the night out and judging by the forward bookings it's obviously a big hit with tourists.
A relaxing cruise down the Yarra River from the inner city to the old maritime seaport Williamstown is another must-do experience. The two-hour return journey showcases the magnificent high-rise skyline of Melbourne and the river's stunning waterfront views while the captain gives an informative commentary of the history of the Yarra and outlying suburbs.
And if your cultural appetite needs satisfying, the National Gallery of Victoria houses within its imposing structure outstanding exhibits of old and new. Best of all, it's free. Directly across the road is the Royal Botanic Gardens. Looking back we quickly realised how presumptuous it was to think that we could take it all in with just a brisk walk. This is a park to be explored in an unhurried way to enjoy the enchanting vistas, Shrine of Remembrance, Government House and the famous Music Bowl.
Melbourne offers tourists an excellent choice of places to stay. We chose to stay at The Langham with its opulent surrounds and desirable location at Southbank, along the banks of the Yarra and only minutes away from the CBD and most other attractions.
After three hectic days it's time to leave this great metropolis, its culture, class and gracious approach towards tourists.
Need to know
Getting there: Qantas, Virgin and Air New Zealand fly daily to Melbourne
Where to stay: The Langham, www.thelangham.com
Transfers: Airport to door-to-door $A25pp, Contact: Con-X-ion www.cxc.com.au
Other places of interest: Old Melbourne Gaol, Harbour Town Shopping Mall, Docklands, Eureka Sky Deck, Melbourne Zoo, Sea Life, ACMI, Melbourne Arts Centre, Saint Kilda Esplanade Markets, MCG Tour and Sports Museum, Shrine of Remembrance, Bunjilaka Aboriginal Cultural Centre, Ice Bar
Background reading: Hello Melbourne by Megan McKean, Lonely Planet Pocket Melbourne by Trent Holden and Kate Morgan, Melbourne Travel Guide by Nomadic Matt
Further Information: Visit Victoria, www.visitvictoria.com.au