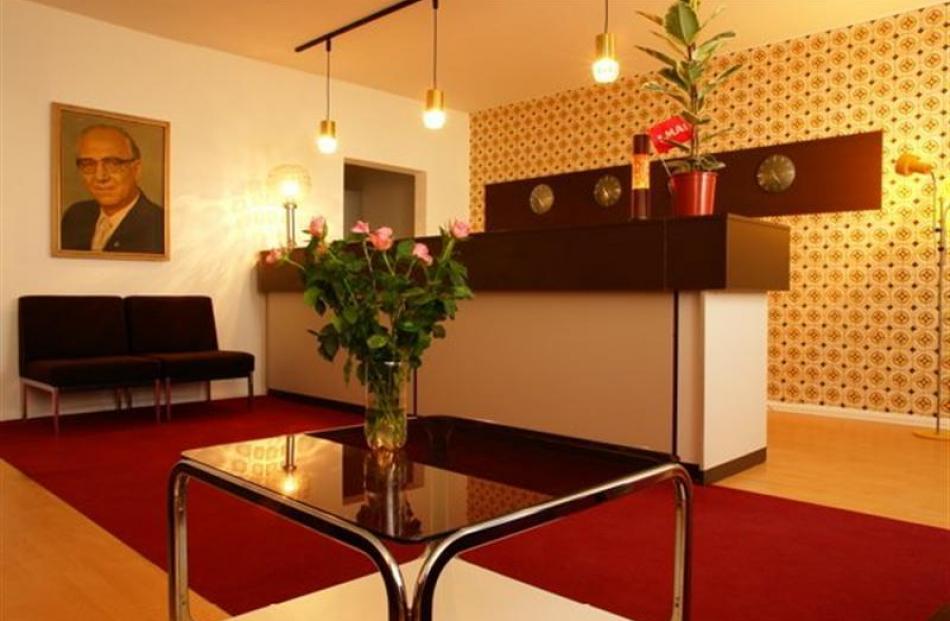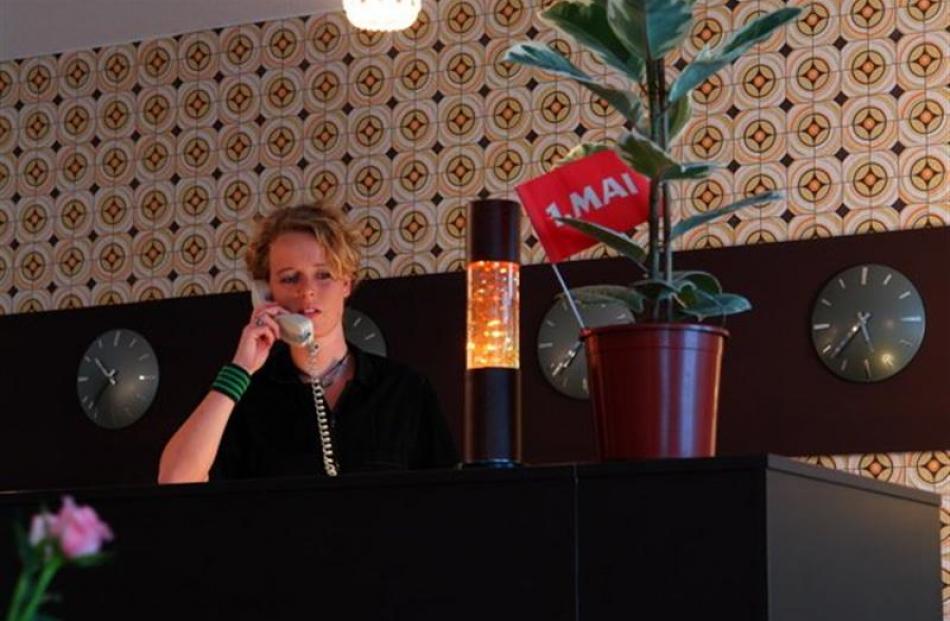 Communist kitsch has arrived in Berlin, riding a wave of nostalgia for the former GDR. Jeff Kavanagh reports.
Waking up in the designer hotel Ostel, in Berlin's trendy Mitte district, you could be forgiven for feeling the side effects of a change in time zone more acutely than you might in another of the city's trendy lodgings.
After all, it's probably not every day you emerge from slumber beneath a vivid lemon geometric-patterned bedspread, while a picture of former East German General Secretary Erich Honecker stares impassively down at you from its place on the striped multicoloured wallpaper behind the headboard.
Awakening in a bunk bed in one of the hotel's communal "scout camp" dormitories, with its funky wallpaper, '70s furniture, white mesh blinds and tastefully situated pot plants, can also be a tad bewildering first thing in the morning.
But of course, that's the idea.
Set up in May last year by former East German circus performers Daniel Helbig and Guido Sand, Ostel (a play on the German word for east, and hostel) is designed to endow its guests with a light-hearted sense of what life was like in the east of the city before the Berlin Wall came down in 1989.
Though function more commonly triumphed over form in that era, colour and design clearly still had important roles to play, and the uninspiring, grey-brown concrete exterior of the Soviet-style apartment block housing Ostel belies its lively interior, enthusiastically and meticulously furnished in a style best described as "communist kitsch".
The two owners spent months scouring flea markets, old furniture stores, private homes, and eBay in search of the hotel's authentic corduroy sofas, retro radios, politburo portraits, and exotically bright rugs and wallpaper, and the resulting decor, while not necessarily everyone's cup of tea, is impressive.
So much so that the hotel is regularly booked out, and the owners have had to start selling souvenirs, including photos of Erich Honecker, to deter guests from pinching mementoes of their stay.
A wave of nostalgia for the former German Democratic Republic, or "ostalgie", has been rolling across Germany of late, evident in the success of films, such as Goodbye Lenin, and the cult status enjoyed by the previously ridiculed "people's car" - the Trabant.
Ostel, riding high on this sentimentality, even offers guests tours of the city in these two-stroke, cosmetically-challenged little contraptions, something best avoided, it has to be said, if you're long in the leg or looking to limit your carbon footprint.
The hotel's popularity stems from more than just its retro charm, however, and its central location and reasonable room rates, for a city as popular with tourists as Berlin, are particularly persuasive.
A dormitory bunk bed will set you back only €9 (NZ$17) a night, while prefab rooms - with a shared bathroom - start at €33 (NZ$63) for a single or 54 (NZ$103) for a double.
Rooms with en-suites, and holiday apartments with accommodation for up to six people, are also available.
Regardless of whether you're a local pining for a trip down memory lane, or a visitor looking for a stylishly kitsch slice of the days when Berlin was still divided, Ostel is a colourful and memorable experience that doesn't cost the earth.
You may need to remind yourself in the morning that it's still the 21st century beyond the mesh blinds, despite glaring evidence to the contrary.
- Jeff Kavanagh, formerly of Dunedin, now lives in Hamburg.