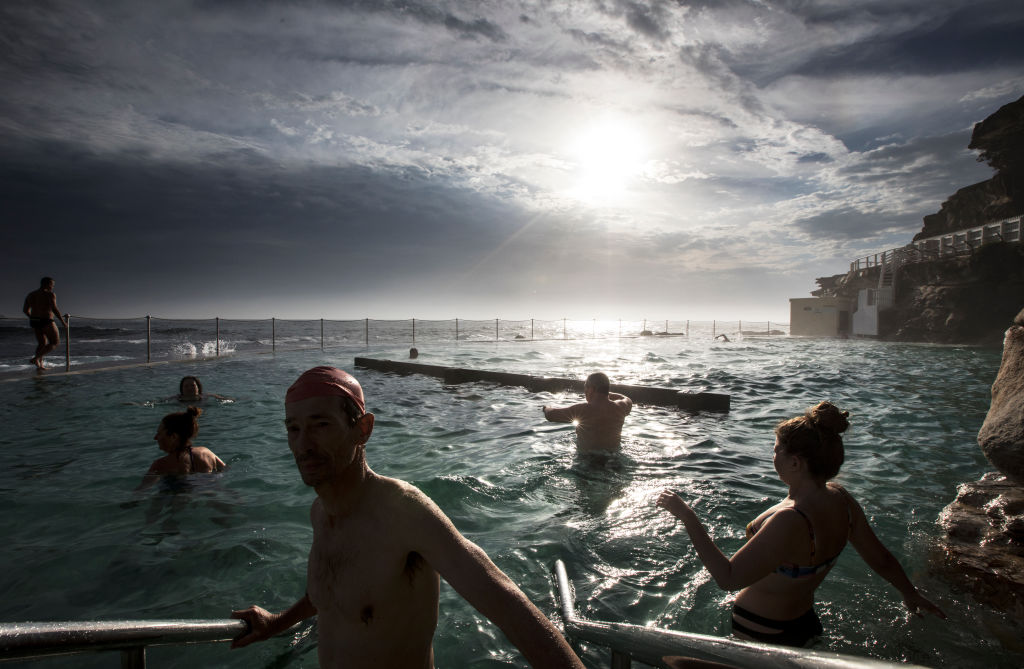 Australia's east coast is bracing for a scorching weekend, and authorities are warning residents in Sydney's west to be wary of poor air quality due to hot, still conditions.
With the mercury tipped to hit 44degC on Saturday and 45 on Sunday, the Outback town of Ivanhoe will be one of the state's hottest.
However, Sydney's outer west isn't far behind, with Penrith likely to reach 40C three days in a row from Saturday.
NSW Health says residents in the city's greater west need to avoid strenuous outdoor activity and stay hydrated with poor air quality forecast.
"Ozone levels are higher outdoors than indoors, so limiting time outside during the heat of the day and especially in the evening would help people to keep cool and limit their exposure to ozone pollution," NSW Health Medical Advisor Dr Adi Vyas said in a statement.
"As ozone can irritate the lungs, people with asthma need to follow their Asthma Action Plan and take their relieving medication where necessary."
Dr Vyas said it was also a good idea to check on elderly neighbours and relatives during hot days, especially if they live alone.
The Australian Veterinary Association has warned farmers to take measures to protect their livestock in the extreme heat.
AVA President Dr Paula Parker said livestock and horse owners should ensure water supply is high, hose animals down and make dietary changes to account for lost electrolytes.
"For horse owners, particularly, if you notice signs of heat stress, it's important you contact your veterinarian as soon as possible," Dr Parker said in a statement.
Meanwhile, regional Victorians have been warned to brace for more torrid conditions after sweltering through temperatures in the 40s for several days.
In particular, residents in the state's central and northern areas are facing another scorcher on Saturday.
Mildura can expect a maximum of 45 for a second day, with Wangaratta likely to hit 42 and Bendigo 40.
"The change does not extend to the northern part of Victoria," Emergency Management Commissioner Craig Lapsley said of expected cooler conditions which will begin to impact on Saturday.
"We still have extreme fire danger in the Mallee for tomorrow," he said.
However, Mr Lapsley said he was pleased people had so far heeded total fire bans across the state, with about 10 bushfires reported on Friday.
The health department has also issued a weekend alert for central and northern Victoria.
"Vulnerable people are at risk in the heat so check on the elderly and those with existing health problems." Ambulance Victoria state health commander Paul Holman said.
People are being urged to drink water, never leave people or pets in cars, to check in on others and stay cool.