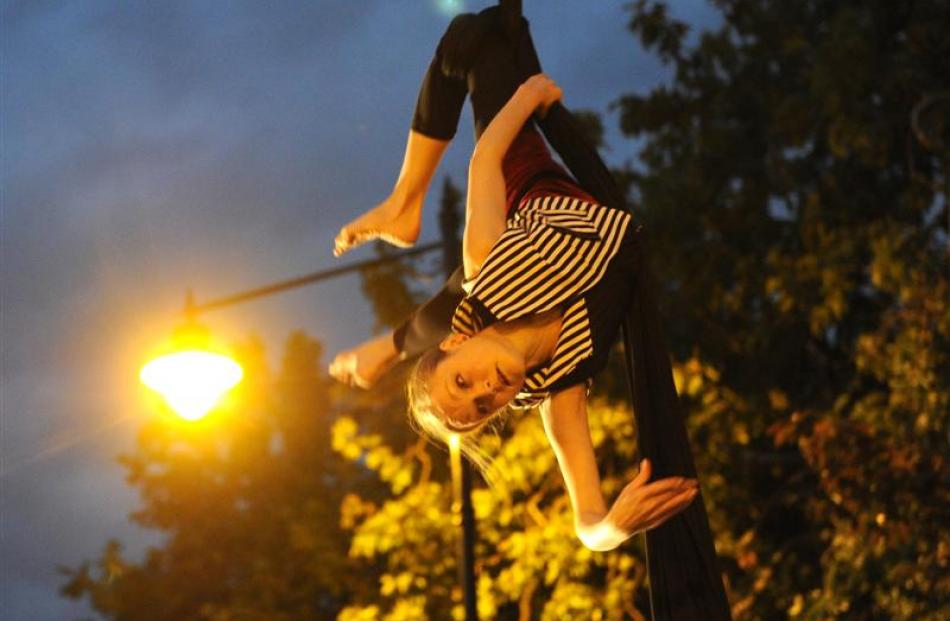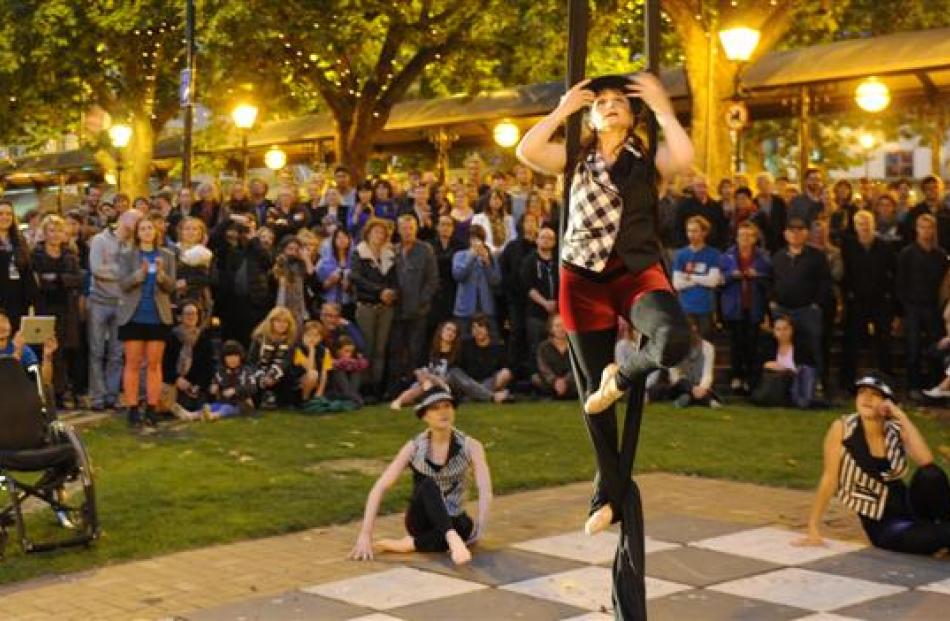 The suspense was tangible in the Octagon last night at the launch of the 2013 Dunedin Fringe Festival.
Although it was less of a launch than a death-defying plunge.
An aerial troupe thrilled the crowd with a spectacular silk routine suspended from a crane 9m above the Octagon chessboard. The star of the show was former Paralympic swimming champion Jenny Newstead, who rose from her wheelchair to perform a faultless routine.
''She can hardly walk on crutches, but what she can do on silks is gorgeous,'' troupe leader Rochele Brophy said.
Up to 1000 people of all ages were in the Octagon for the launch and to see the contents of the five mystery shipping containers revealed.
The festival starts at noon today and runs until March 24.