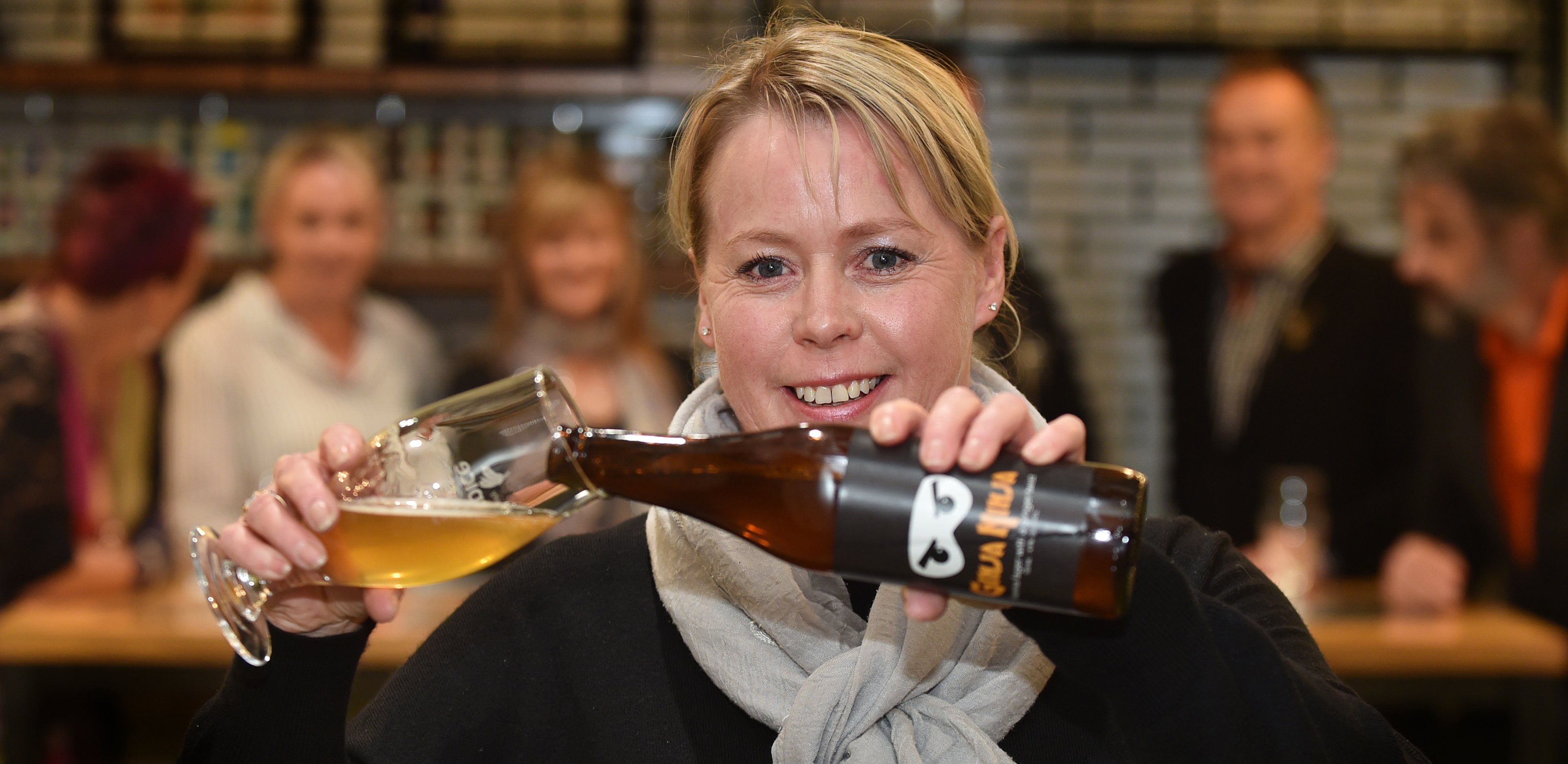 Otago Community Hospice chief executive Ginny Green was delighted with the success of a ''Hops for the Hospice'' fundraising event in Dunedin on Saturday night.
''Everyone had a terrific time,'' Ms Green said.
The event, held at Otago Polytechnic's Hub, attracted about 100 people, many of them sampling Ginja Ninja, a unique craft beer, and four other craft beers.
Ginja Ninja, a ginger-infused Vienna lager, was developed for the occasion through a creative collaboration between the hospice, Otago Polytechnic and brewer Vicki Yarker-Jones, who is a senior nursing lecturer at the polytechnic.
Polytechnic communications director Mike Waddell said the polytechnic was pleased to be working with the hospice ''to make our city a better place''.
Ms Green said the hospice already had a close relationship with the polytechnic through the training of nursing and occupational therapy students.
More recently, the polytechnic had also been helping the hospice with fundraising activities, starting with a black tie event last August.
After earlier concerns about a slow response, bookings for Saturday's event sharply increased.
''I'm feeling really positive that people have come to have a good time.''
About $6000 had been raised for the hospice, she added.
The hospice had to raise $2.1 million each year, and she was ''hugely grateful'' for the support that the polytechnic leadership had shown for fundraising efforts.