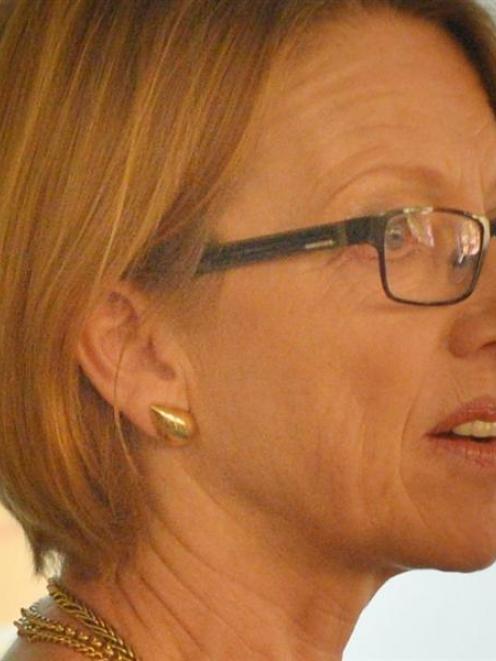 Disillusioned AgResearch staff are saying the organisation is ''haemorrhaging'' scientists because of its restructuring plan, an agribusiness academic says.
Waikato University's Prof Jacqueline Rowarth made the comments after calling for an ''independent review'' of AgResearch's $100 million Future Footprint plan over conflicts of interest among members of its board.
Too many AgResearch board members were part of organisations which had an interest in the restructuring, some of which were set to benefit from it, Prof Rowarth said.
An AgResearch spokesman rejected Prof Rowarth's comments and Science and Innovation Minister Steven Joyce said he was against an independent review.
Prof Rowarth said AgResearch staff she had spoken to were not happy with the organisation's direction.
''What I see is people at airports and they say `we are just losing people right left and centre' or we are 'haemorrhaging' [staff].''
The situation warranted an independent review, which she already felt was necessary because of conflicts of interest for members of AgResearch's board.
An example was Andrew Macfarlane, who was a member of Lincoln University's council and Deer NZ.
The financially struggling university stands to be a big winner from restructuring and the creation of a Lincoln hub.
''There are too many tangled webs in the decision-making process ... if one starts looking at Lincoln's tentacles, they are all over it,'' she said.
It was not enough to declare potential conflicts and then go ahead with ''business as usual''.
The National Business Review article in which Prof Rowarth first called for an independent review threw up another potential conflict among AgResearch directors, with chairman Sam Robinson a board member of AsureQuality when the restructuring plan was completed. He stood down in October last year.
The biosecurity service has one of its two New Zealand-based PestLabs based in Lincoln.
The links to Lincoln University also included vice-chancellor Andy West, the previous chief executive of AgResearch, who stepped down in 2010.
Prof Rowarth said the potential for conflicts of interest spread to industry levy boards - Deer Industry NZ and Dairy NZ - of which AgResearch directors were members.
These organisations were not speaking out against AgResearch's plan, despite concerns among farmers who paid the levies.
An AgResearch spokesman, when asked whether it was open to an independent review, said its process had been thorough.
''The business case was reviewed by the Ministry for Business Innovation and Employment, it was endorsed by the Treasury, and reviewed by PWC, who reported that it was a sound and robust plan that met the Government's Better Business Cases guidelines,'' he said.
There were no motivations apart from the improvement of agricultural science.
The organisation was not 'haemorrhaging'' staff and ''voluntary'' staff turnover rates were at normal levels.
''Staff retention is very important to us and ... we are committed to supporting them through this transition.''
Mr Joyce had ''no concerns'' over conflict of interest on the AgResearch board.
''I am confident that the parties involved are focused on achieving the best possible research outcomes for the agricultural industry.''
He was monitoring the process closely and had been told staff turnover was at normal levels.
Meanwhile, Dunedin North MP David Clark said an internal AgResearch timeline showed its restructuring plans were ''slipping'' further behind schedule.
The timeline, supplied to the Otago Daily Times under the Official Information Act, showed AgResearch was ''not yet started'' on some targets, including the purchase of a Lincoln site due to be completed next month.
This was ''indicative'' of a wider failure of AgResearch's governance, Dr Clark said.
An AgResearch spokesman said it was happy with progress.
''The project is on schedule. It is a long and complex project and some dates within it will move around,'' he said.
Dr West declined a request for comment.