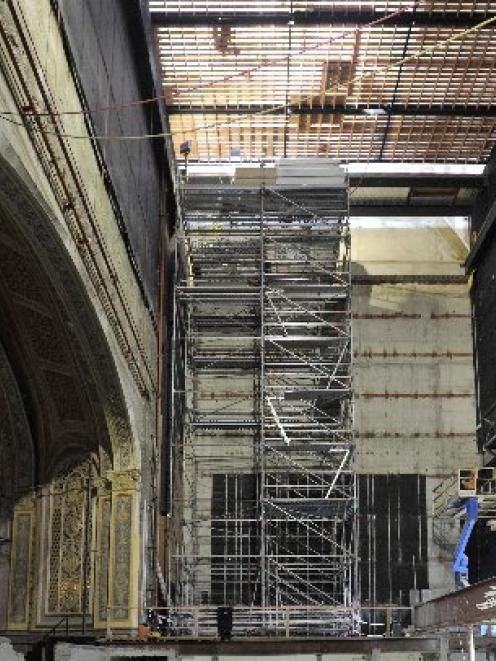 Major upgrades of Dunedin buildings central to public life are running on time, the Dunedin City Council says.
The Regent Theatre has undergone some major work, with scaffolding throughout the building, and an extra floor has been added above the stage, resulting in what is now a huge space backstage.
Council property manager Robert Clark said what had been a "labyrinth of rooms" underneath the stage was being tidied up, seating was being replaced and intricate paintwork in the theatre would be touched up and given a protective coating.
Concrete on the floor of the orchestra pit had been dug up, and the pit would be lowered by about 1m.
Project architect Peter Porteous, of Oakley Gray Architects, said the new flytower for the theatre would come from a Christchurch company, and be installed in June or July.
A New Zealand Historic Places Trust archaeologist would be on site when the orchestra pit was excavated but Mr Porteous said he was not expecting anything would be found.
The Regent work, part of a $6.8 million upgrade, is expected to be completed by the end of July.
Mr Clark said workers at the Municipal Chambers were starting the fitting-out, and electrical work was under way.
The work at the Municipal Chambers is expected to be completed by April or May, and work on the Dunedin Centre and town hall will start later this year.