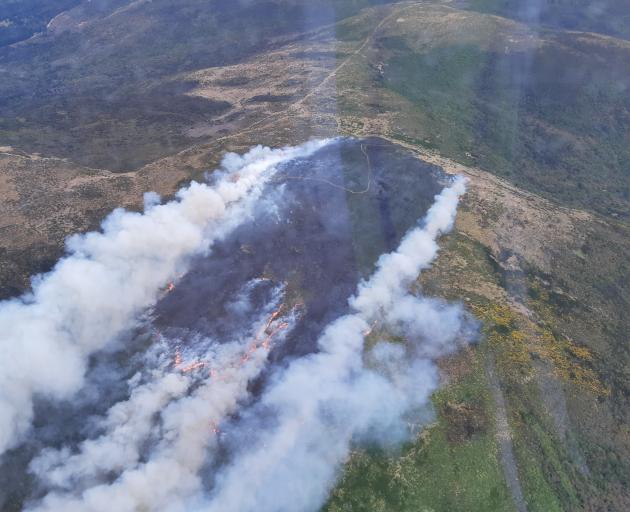 Fire investigators have pinpointed the origin of a large suspicious scrub fire that tore across the hills above central Dunedin on Monday.
Principal Rural Fire Officer Graeme Still said the fire started in an area near a short track that joins the Pineapple Track and the Swampy Summit track, high above Booth Rd.
''The investigators were up there today and they've found where it started, but they're still working through the process of determining a cause.
''That could take a couple of weeks to work out. We've got to go through a whole heap of scenarios. It'll take a while.
''Anyone who was in the vicinity between midday and 1pm on Monday, if they've got any information, feel free to give us a call.''
He said fire crews continued to check for hot spots yesterday, using heat-seeking equipment.
There did not appear to be any remaining hot spots, but that did not mean the fire was out yet.
''There's nothing showing. We've put cameras over it and we can't pick anything up, but we'll just wait for a bit of rain before we officially declare it out.''
During the blaze, parts of Dunedin were wreathed in smoke as fire took over the ridgeline, consuming at least 12ha of scrub.
Firefighters, aided by eight helicopters, fought the flames.