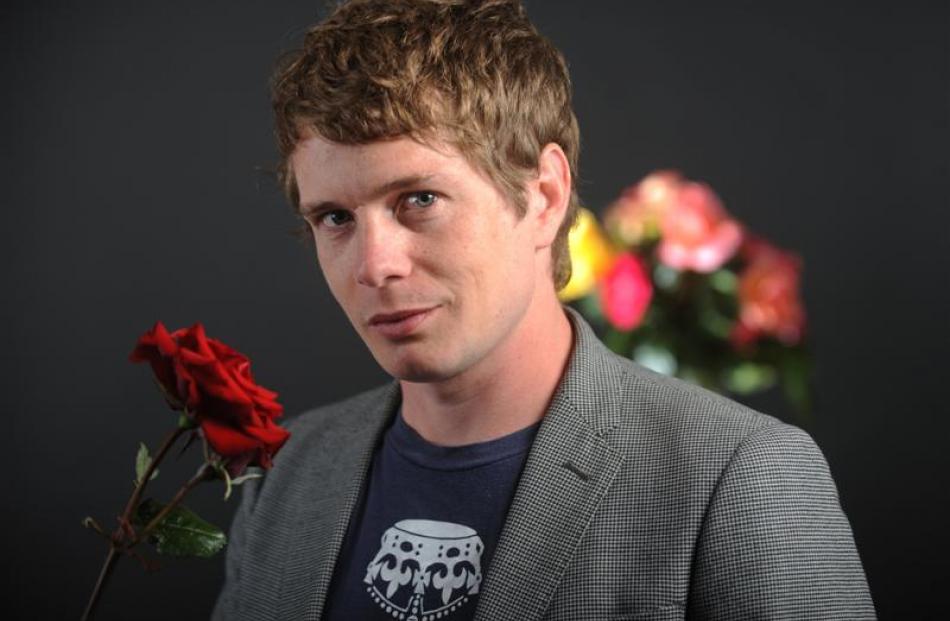 A beautiful artwork born from the scent of a perfume is destined to be destroyed.
The artwork Never & Forever is an artistic collaboration between siblings Anya Sinclair, a Dunedin painter, and her younger brother Isaac Sinclair, a commercial perfumer in Brazil.
For the collaboration, Miss Sinclair sent her brother an image of a lush and damp Australian forest scene to use as the inspiration for a perfume.
Mr Sinclair said he captured the warmth of the contrasting dark and bright green and red leaves with vanilla absolute, tolu balsam and tonka bean absolute.
To recreate the thick humidity, he used patchouli and gurjun balsam oils.
From the fragrance, called Banho de Cheiro, Miss Sinclair painted a jungle and waterfall of no specific place on a Community Gallery wall last week.
''I tried to evoke a feeling - a sensory experience.''
A bottle of the fragrance is next to the painting at the gallery so the viewer can have the full experience.
The painting will be exhibited until the end of the Dunedin Fringe Festival on Sunday and then painted over.
''Normally, I make a work and it stays on someone's wall, for maybe a lifetime, but I think it's good to do this as an artist and give up the rights to the life of that work - but it is challenging.''
Although art, like a fragrance, could dissipate, it still existed elsewhere because it could trigger a memory anytime, she said.
''There is a permanence in that.''
Miss Sinclair said despite the impending destruction of the painting, the art project could continue, as a photo of it had been sent to Brazil for her brother to create another fragrance.