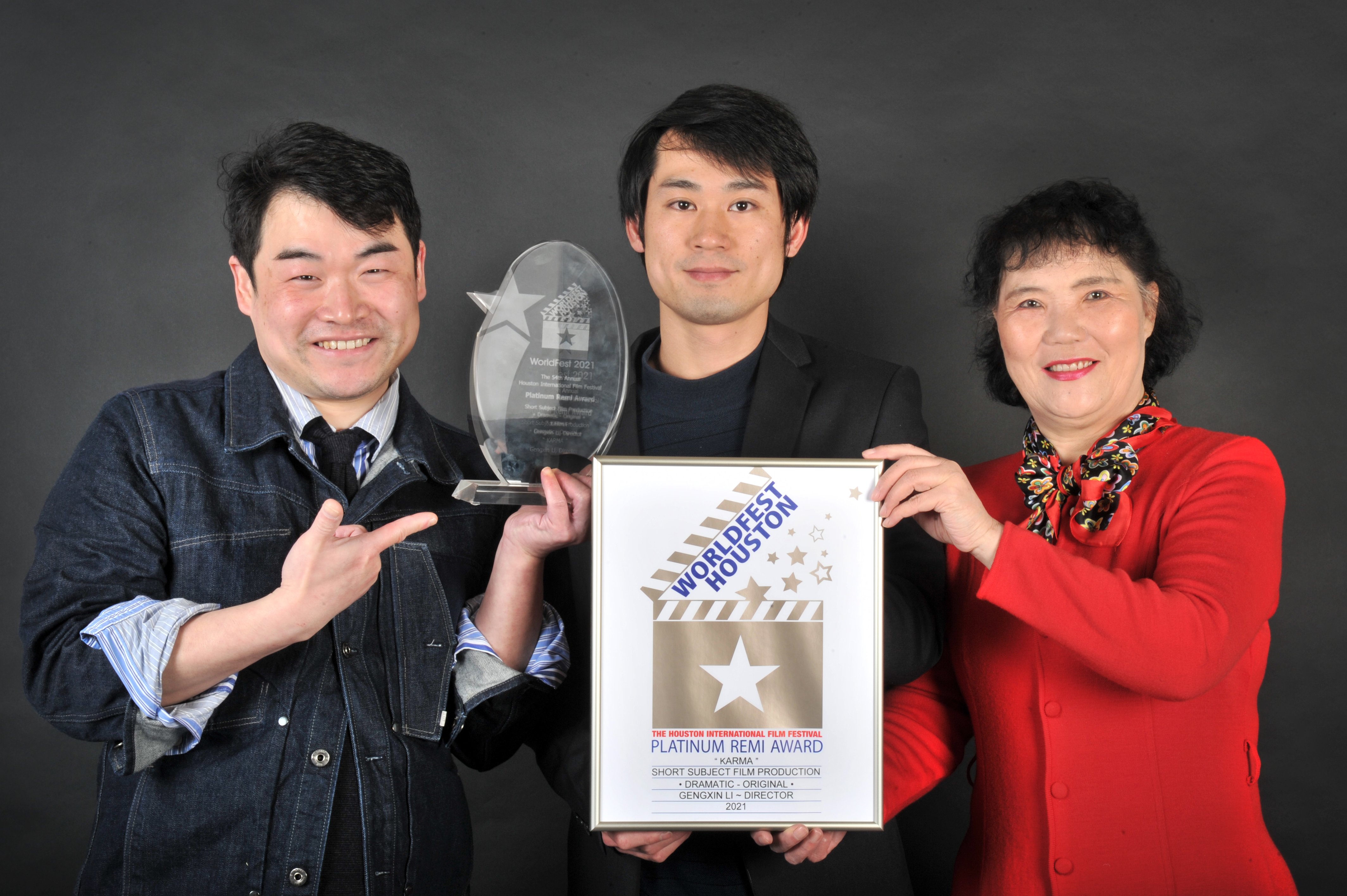 A 16-minute short film shot in Karitane and Dunedin has been awarded top marks at a long-standing independent film festival in Houston, Texas.
Dunedin-based director Sam Li said receiving the award last month from the 54th annual WorldFest - Houston International Film Festival was a thrill.
''As a Chinese-born filmmaker, we had to overcome many obstacles, including communication gaps and culture shock, to make a film in Dunedin, which seemed an ambitious dream in some people's view,'' Li said.
''However, with the generous support from the film community of Dunedin, we made it''.
Karma  set in an unnamed New Zealand town, tells the story of an international student, Jack, who must make one final delivery for his boss as he considers returning to his native China.
Bad weather and the breakdown of his car force Jack to take shelter in a run-down motel where he meets a Maori woman, Kate, who changes his life forever.
Li was unable to travel to Houston for the film festival due to the pandemic. But buoyed by the reception Karma had, including its selection for the Wairoa Maori Film Festival, Li and producer Dingwei Lin were now working on another cross-cultural short-film.
The pair were also working on a feature-length script, Li said.
Dunedin Film co-ordinator Antony Deaker said Li and his team reflected the strong Chinese culture in Dunedin.
For Chinese New Zealand films to have success internationally was great for Dunedin, not only for investment opportunities, but also strengthening ties with Dunedin's sister city, Shanghai, Mr Deaker said.
Dunedin had a strong track record of creating factual documentaries for the Chinese market, he said.
''But it would be great for our working relationship if we can provide the same opportunities for high-quality drama, like Sam's short film''.
WorldFest - Houston International Film Festival was founded in 1968 as the International Film Society.
Because the festival scores films, there can be multiple ''winners'' in a category.
Organisers said this year, despite Covid-19, the festival attracted more than 4500 entries.
Fewer than 15% were recognised with the festival's Remi Awards.
Karma received the highest grade, a ''Platinum Remi'', in the short film category.
- Additional reporting by Courtney White