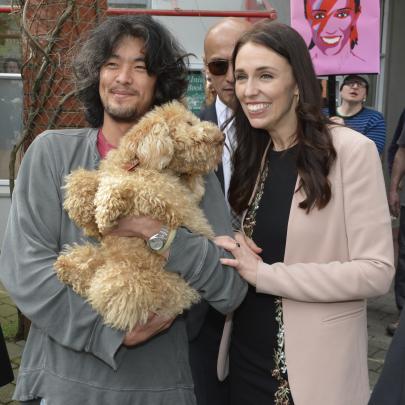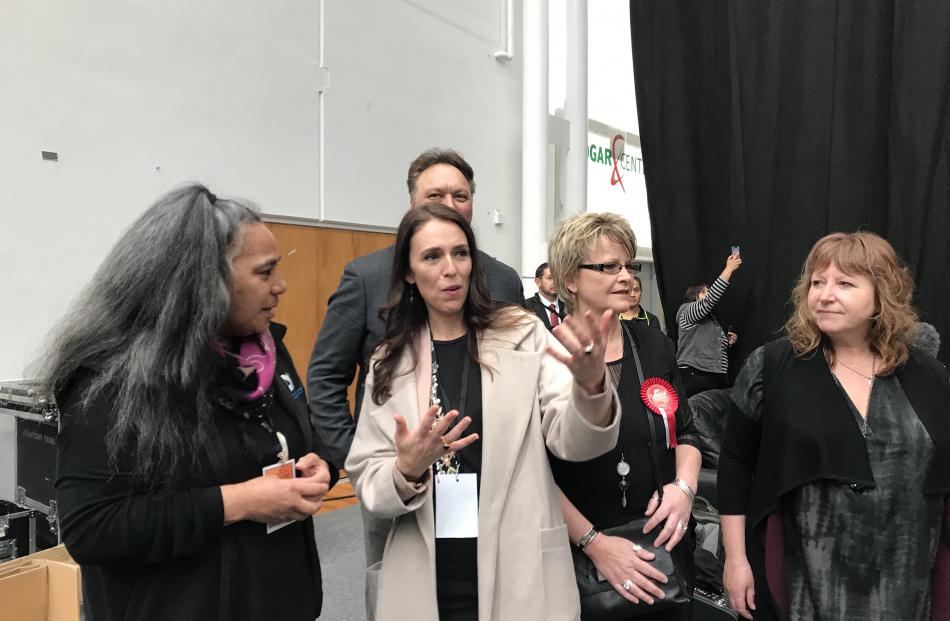 Thousands have turned out to see Labour leader Jacinda Ardern on the campaign trail in Dunedin today.Ms Ardern was greeted with a massive crowd at University of Otago this morning.
About 700 staff and students turned up to see her speak and pose for selfies on the university's Union Lawn.
With room at a premium people packed on to the balconies above the University Union.
Any signs that Jacindamania had dimmed were not apparent as she was given rapturous applause and people posed for selfies and stopped to hug Ms Ardern.
Ms Ardern spoke to the crowds about Labour's tertiary education policy and about making flats warmer.
Earlier the MP posed for photos with babies before she got in the door of the Edgar Centre for Polyfest, where all eyes were on her, rather than the performers.
After leaving Polyfest, she spoke to a St Kilda family who had been affected by flooding.
She will be holding a media stand-up at the family's home where she will highlight the challenges coastal areas face from climate change.
"The choice is clear: a Labour government committed to a better, fairer New Zealand and one that takes seriously our environmental challenges or drifting for three more years.
"It's really important that every Kiwi makes their voice heard and gets out and votes," Ms Ardern said in her morning briefing.
She went for a "walkabout" at the University of Otago before attending a special senior pupils' assembly at Taieri College.
Ms Ardern's visit comes amid uncertainty over conflicting polls.
Last night's 1 News Colmar Brunton poll showed Labour four points ahead of National and able to form a Government with either Greens or New Zealand First alone.
This was a stark contrast from Newshub's latest poll which had National on 47.3% and able to govern alone.
Colmar Brunton's poll highlighted strong support for Labour among young voters, but questions remain about whether the youth will get out and vote.
The visit is her second to Dunedin since taking over as leader.
She was given a rapturous reception when she announced last month Labour would start construction on a new Dunedin Hospital in its first term.