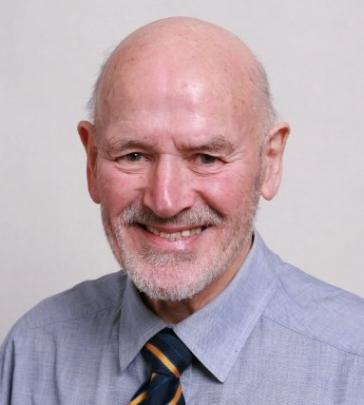 Voters have opted for a blend of patient rights advocates and candidates with governmental and medical experience when electing their first Southern District Health Board in six years.
Two former SDHB members have been returned, with emergency doctor John Chambers and former Plunket president Kaye Crowther perhaps keen to vindicate themselves after 2015, when then health minister Jonathan Coleman fired the SDHB and replaced it with commissioners.
Dr Chambers topped the Otago constituency poll.
He was followed by former Dunedin mayor Dave Cull - whose "retirement" from governance lasted a whole day - as well as community health council member Ilka Beekhuis and oncologist Lyndell Kelly.
The Southland constituency poll was led by cancer survivor and former Grey Power NZ president Terry King.
The former Invercargill city councillor will be joined on the SDHB by current councillor and former MP Lesley Soper, and Ms Crowther.
"I an very pleased to have been re-elected," Ms Crowther said.
"We need to address our resources, both staffing and funding ... I have some concerns about delays for people awaiting surgery, particularly cancer waiting times, and I have always been passionate about young children and young families."
Gaps in services to young people needed to be addressed, as did mental health services and the high suicide rate.
"Preventative health, promotion, and working with other organisations in the community which offer services like the not for profits, is also important," Invercargill-based Ms Crowther said.
"If we can all work together, then everybody is better off."
Mr Cull said he was pleased to have been elected and to continue to play a role in the Dunedin hospital rebuild.
"It is a really important time for health provision in the health, I've put my hand up for that, and I'm looking forward to the challenge."
Dunedin community health council member Ilka Beekhuis ran a low-profile, zero cost campaign, and attributed her success, in part, to her council role.
"I'm shocked ... I was told by some of the other candidates that I would have to spend a bit of money, but the zero spend thing worked.
"The community health council is a new thing but it is a massive asset and I am really happy to see the Government try to get the patient's voice heard in planning."
Dunedin hospital oncologist Lyndell Kelly's clinical hours have recently decreased, which will give her more time for her new governance role.
"I am very happy: I think people want some change, although it will take some time to effect change," Dr Kelly said.
Having board members who knew how hospitals and the health system worked would help, and the new board looked to be a strong team, she said.
"The power of any district health board is limited, so we are going to have to find ways to improve it."
High-profile candidates to miss out included former SDHB medical officer of health Marion Poore, who was surprisingly the first candidate excluded in Southland, former SDHB member Neville Cooke, high-profile nurse Leanne Samuel, and former Otago and SDHB board member Malcolm Macpherson, who finished fifth in the Otago constituency race.
Health Minister David Clark will appoint the new chair of the board, and may also appoint up to four other board members.
Dr Clark has previously announced that a Crown monitor will also be named to assist the transition from commissioners to an elected board.