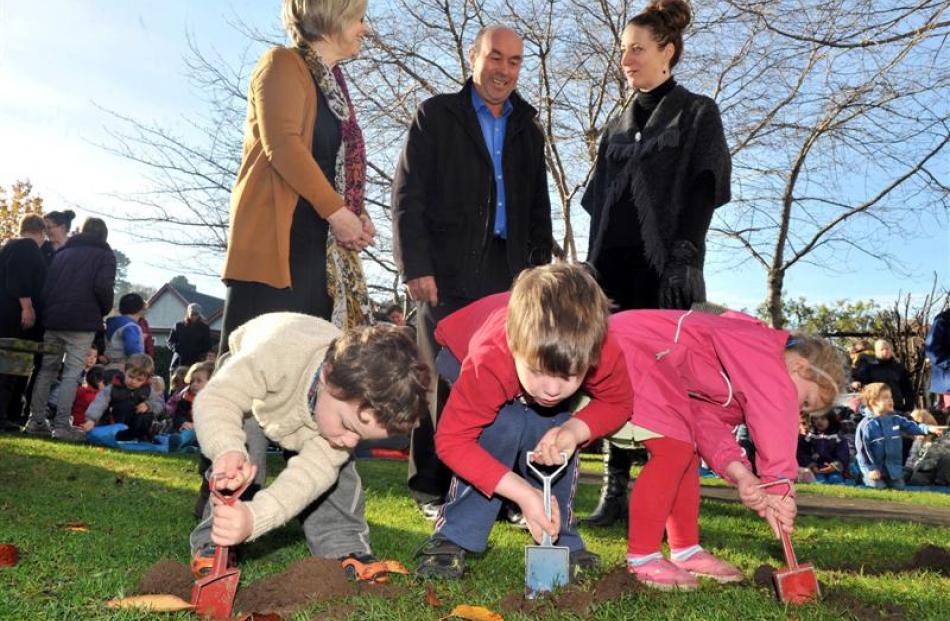 Four-year-olds (from left) Crawford Merriman, James Scott and Lily Havard turn soil as part of a Maori blessing at the University of Otago new childcare centre yesterday.
Watching are University of Otago Childcare Association director Kay Lloyd-Jones (left), Otakou marae elder Edward Ellison, who hosted the blessing, and university deputy director of Maori development Janine Kapa.
Children, parents and staff attended the blessing.
Ms Lloyd-Jones said it was ''an exciting journey and this is just the beginning''. The childcare centre would accommodate up to 140 pre-schoolers, integrating three current centres into one, she said.
''The concept is a village for children on campus with lots of trees and natural materials.''
Demolition of existing buildings on the site is scheduled to begin on June 24, and the centre is scheduled to open next March.