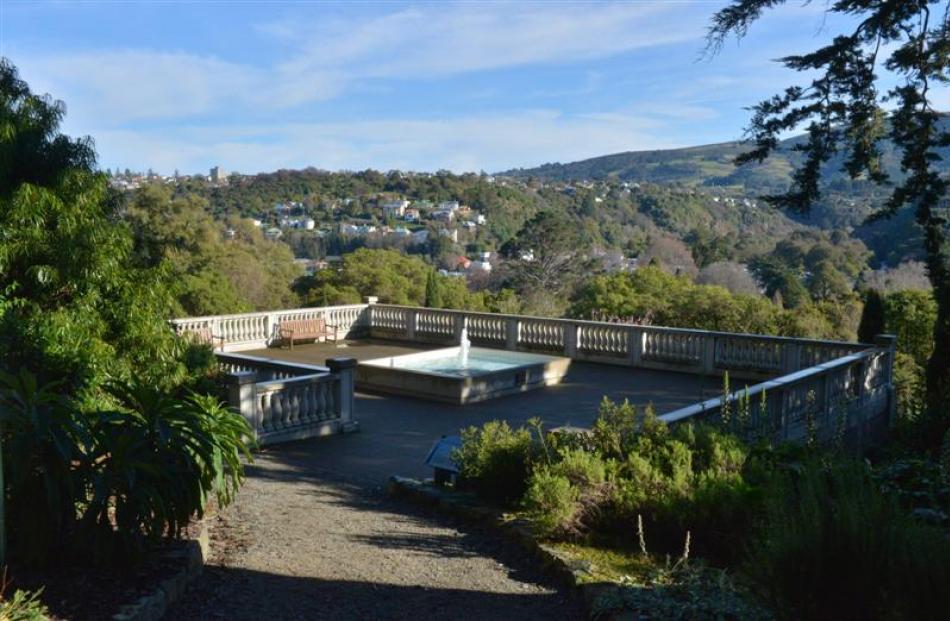 A crackdown on out-of-control drinking in North Dunedin has pushed student parties into the Dunedin Botanic Garden, leaving garden staff to clean up the mess.
Garden team leader Alan Matchett said the mess left behind ranged from vomit and broken bottles to coloured dye in the pond at the Mediterranean garden - something that had done deliberately twice in the past month.
The occasional game of ''possum'' - which involves drinking in trees, until drinkers fall out of their tree - was still being played in the garden, he said.
Parties in the garden were ''quite frequent'' and had become more of an issue in recent years, as the university and authorities cracked down on drinking in the north end.
The increasing number of parties in the garden was of concern because cleaning up took up staff time and the mess and noise affected the experience of other visitors.
''Sometimes it happens during daylight hours and, of course, they are making such a row [and] if the guys are peeing anywhere ... it's not a good sight for our visitors.''
The most recent incident of dye in the Mediterranean garden pond was thought to be connected to the paint party, but staff erred on the side of caution and had the pond pumped, because of fears the dye could be toxic and leak into Lindsay Creek, Mr Matchett said.
''It might have been someone having a wash on their way home.''
During Reorientation Week there had been ''at least three occasions'' of people doing the ice challenge - where participants are doused with a bucket of ice cold water, often after consuming alcohol - also at the Mediterranean garden, which was a bit of party hot-spot.
In other parts of the garden students had put detergent in fountains, which was a danger to ducks and seagulls.
''Detergent dissolves all the oil in their feathers [and] they can get waterlogged and drown.''
University student services director Karyn Thomson said antisocial or dangerous behaviour was of concern to the university.
''However, it must be remembered that we do have several thousand young people attending this university who form a large part of the risk-taking group of society.''
The proctor's office and Campus Watch worked closely with Botanic Garden staff in a ''mainly preventive'' role, she said.
''On some occasions, groups of students have been found drinking in the gardens and moved on after they have cleaned up their mess.
''This is not a regular occurrence, but when offending students can be identified, donations are taken from them to cover the cost of any damage and the [garden] receives these payments.''
Senior Sergeant Steve Aitken, of Dunedin, said police had been called ''a number of times'' to the garden to move on partying young people.
''It's not a place where people should be boozing up and leaving bottles and breaking bottles.''