Dunedin voters have until the end of next week to decide who they want on their city council. Today, we introduce a panel of Otago Daily Times readers who will consider some of the issues of the election campaign.
Anne Potter
Age: 60
Family status: Married, five adult children and five grandchildren
Occupation: Career practitioner
State of the city:
Dunedin has been built on a solid foundation - the Scots had a firm belief in education and a very strong work ethic, and I think we still value that in the city today.
It has wonderful facilities, but we could do more for people.
A lot of people still slip through the system so more work needs to be done to ensure people have the opportunity to work hard and prove themselves.
The council should take a lead on issues that get in the way of this.
The recession is really biting this year, and the council has a role in stimulating people and the city.
What sort of council do you want to see?
I'd like to see a council of 12 Andrew Noones (Waikouaiti-Coast councillor).
Seriously, he has been the pick of the bunch: the epitome of the hard working, bright person we need.
We don't want councillors with axes to grind, we need people who are prepared to work hard, the sort of people who work twice as hard as what they are paid for.
Not all elected people are like that, so people need to look hard at candidates' backgroundsand ask `do they have the passion and the commitment to be a great councillor?' My wish list is a council of committed, hard working people who put their community first.
Shirley Fynmore
Age: 86
Family status: Married with three adult children
Occupation: Retired public servant
State of the city:
There are many positive things.
We have a wonderful library and book bus service and we can be proud of our gardens and museums.
We have good services, but I wonder how much we might have to spend in the future to keep them from deteriorating.
This whole stadium businesshas been very divisive for a long time, and it does feel like it has been forced on us.
My husband and I, we're too old to visit the stadium but we have to pay for it, when what we really want is a better rubbish and recycling system, and good public transport that lets you get anywhere without waiting too long between buses.
What sort of council do you want to see?
I don't know about the councillors that have been there for a long time, and who have a good income.
I wonder whether they have become removed from the people who have to pay for their decisions in their rates.
They need hands-on understanding.
I think the council needs to keep and get more thinking people, people with the potential for good ideas.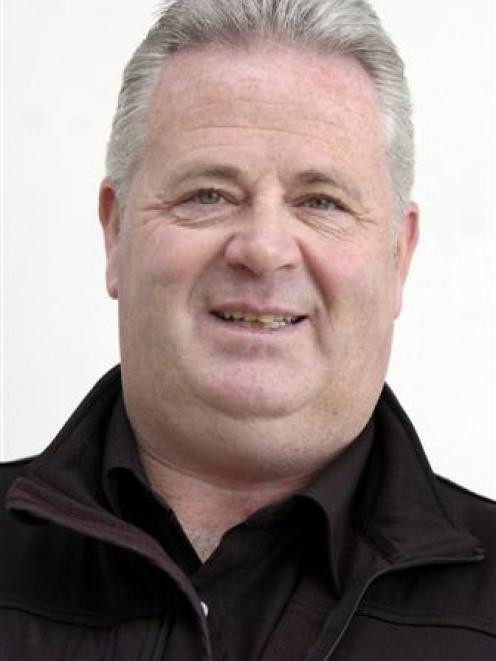 Craig Scoullar
Age: 49
Family status: Married with four children
Occupation: Electrical contractor
State of the city:
There are many positives about the city but there are many areas in which the council needs to improve.
I think one of the key things that must happen is more transparency regarding the money that is spent, and especially what is done where the council strays too much into the work that should be done by non-council businesses.
Time might tell that it was a good thing to do the big projects to keep things moving during the recession, but I personally believe a lot of money has been going into big projects without the transparency to assure us that the most vulnerable in the city, the elderly and the young who will have to pay the debt, aren't going to bear the brunt.
What sort of council do you want to see?
I'd like a council that has a well-defined plan to make sure our elderly people aren't disadvantaged, and there is enough encouragement and opportunity in the city to keep our young here.
The council should be committed to championing the city and working to a plan that is transparent and makes sense.
My personal opinion is that this needs to happen if we are going to reach our potential.
Fiona Smith
Age: 27
Family status: Single mother to Mixi (5)
Occupation: Student
State of the city:
It's in good shape, and there seem to be some good ideas about how to make the city better, but issues like the stadium have been interesting for showing us that sometimes councils do what they want, anyway.
It is a good city for families and it has some great facilities.
But, I don't feel as engaged with the council as I did when Sukhi Turner was the mayor.
Now it seems quite dreary, and the only time it seems to have a high profile is in the conflict over the stadium.
What sort of council do you want to see?
I don't want it to seem so removed, like so much happens behind closed doors.
I'd like [it] to be open, vibrant, representative, and approachable with a community focus.
I am looking for innovative thinking and councillors who aren't afraid to look at sustainability in all areas to make sure our city is good enough to hand over to our children.