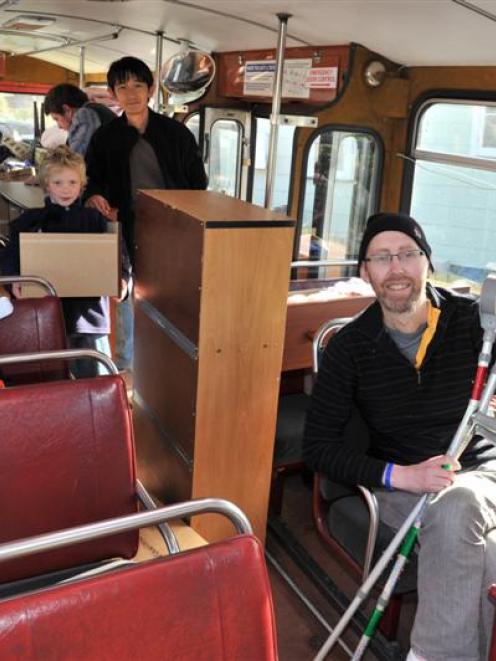 The Otago Heritage Bus Society's Leyland Leopard 194 travelled the Pine Hill route once again on Saturday, but instead of picking up passengers, it was used to help a member with health problems shift to a wheelchair-accessible home.
Members of Dunedin City Baptist Church congregation lent a hand loading Dave Harris' possessions from his house in Pine Hill on to the bus and then unpacking them at his new home in Corstorphine.
Mr Harris has myotonic dystrophy, a form of muscular dystrophy, which weakens the muscles and makes it harder to get around, making it necessary for him to shift to a house that is accessible by wheelchair.
Otago Heritage Bus Society Andrew Robinson said the society was happy to use the bus to help with the move.
"Dave's on the executive, he works very hard for us, so giving him a hand is the least we can do."
He said the Leyland bus was perfect for the job and would have travelled up Pine Hill Rd many times before it was withdrawn from commercial service in October 2010.
Mr Harris said he was thankful for the help he got from both the bus society and from the church members.
He also wanted to thank staff at Dunedin Hospital's specialist rehabilitation service, Isis, and Housing New Zealand, for finding him the the new accommodation.