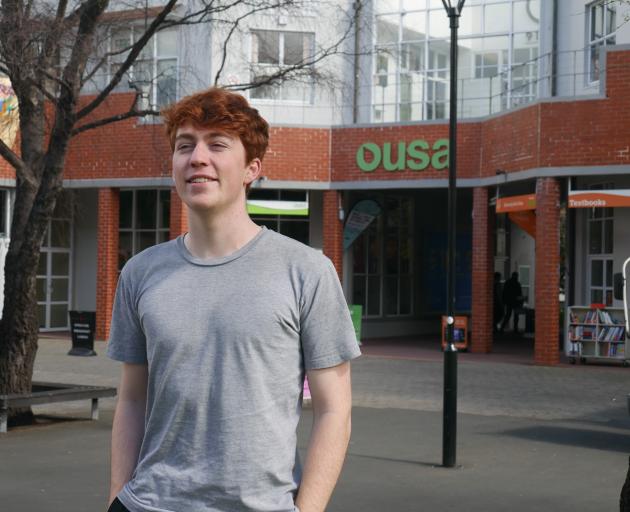 The Otago University Students' Association's president for next year has set his sights on making the association more political, inclusive and sustainable.
James Heath won the OUSA's 2019 presidential election with 2439 votes (58.87%) over Laura Cairns (1704 votes).
Mr Heath, who is studying towards a bachelor of arts, was announced as the successful candidate last month after a two-week campaign.
The philosophy, politics and economics student is no stranger to the executive - he is the education officer this year and was the colleges officer last year.
Mr Heath said top of his to-do list was to make the OUSA more political, by holding debates and encouraging students to vote in local body elections.
Getting students enrolled to vote, engaging in debates and discussions, and making informed decisions were important.
He also wanted the OUSA to meet council candidates.
"Hopefully, if we can engage [students] in the election process, we can actually probably engage them the year after that.
"That's going to be a big goal next year.''
Other goals included making the association more sustainable, encouraging the use of te reo Maori and focusing on mental health.
Mr Heath, who interned with the Life Matters Suicide Prevention Trust, said he wanted to improve the dialogue around mental health and make students aware of the support that was available to them.
The new executive would meet before the end of the semester to discuss plans for next year so they could "hit the ground running''.
JESSICA.WILSON @thestar.co.nz