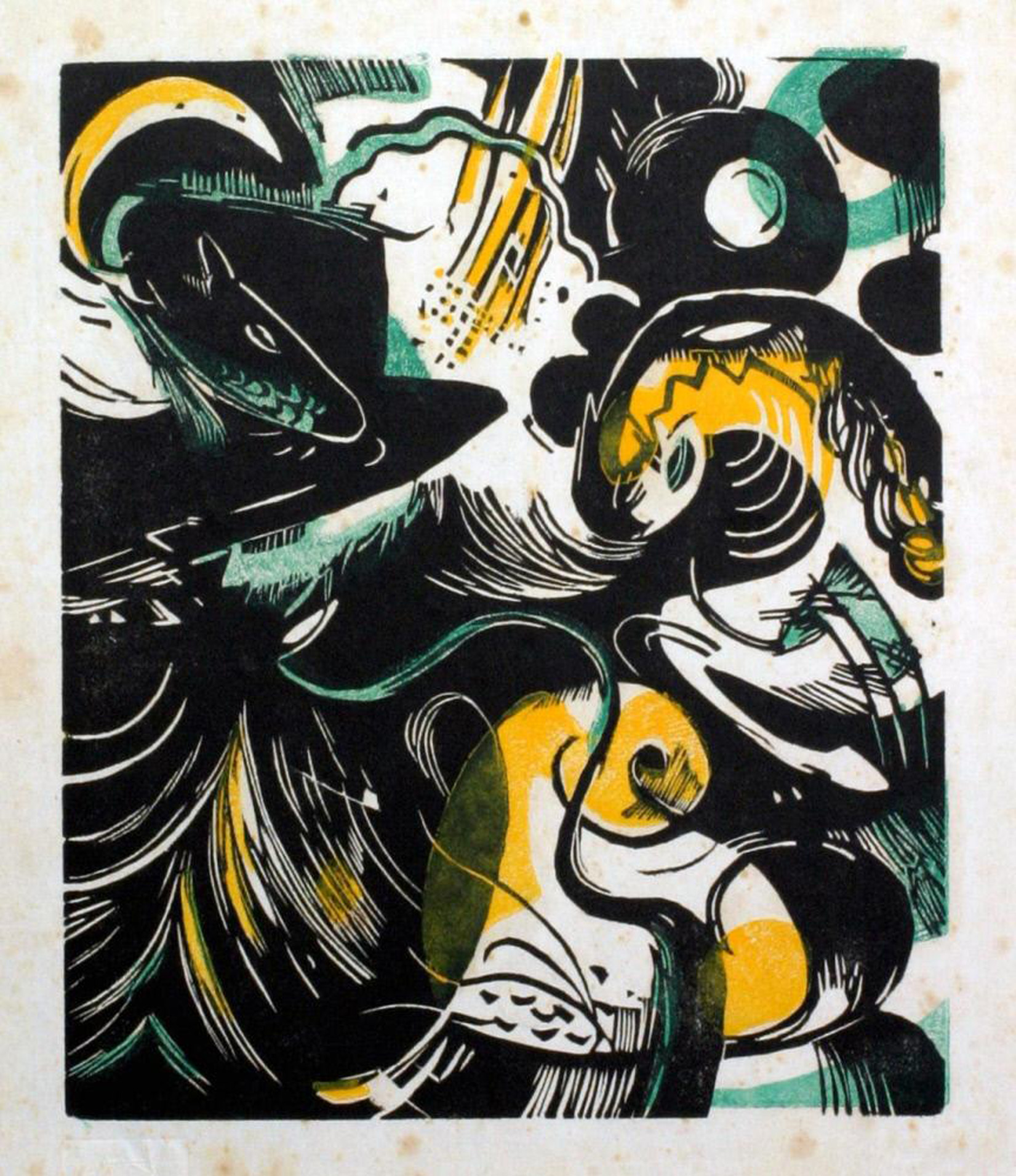 Dr Jean Marie Carey's studies at the University of Otago have helped the art historian to identify two art works in a Florida museum as earlier looted by the Nazis.
Belgian-born, Dr Carey has lived in Germany and the United States, and now lectures in modern art at the University of Tampa, Florida.
In 2017, she graduated with a PhD after German and art history study at Otago University in Dunedin, supported by an Otago University doctoral scholarship.
Dr Carey said that her research on the looted art "absolutely underscores the significance and utility of an advanced degree in humanities" from Otago.
Her PhD focused on a key German expressionist painter and printmaker Franz Marc (1880-1916).
Being fluent in German, and having studied Marc's work at Otago had been crucial to her recent three year investigation into two works of "Nazi-looted art" by the painter and printmaker, at The John and Mable Ringling Museum of Art in Sarasota, Florida, she said.
Marc was a founder of Der Blaue Reiter (The Blue Rider) journal, whose name has become synonymous with a group of artists linked to it.
Dr Carey said the woodblock print images were of Marc's Schöpfungsgeschicte II ("Genesis II") and Geburt der Pferde  ("Birth of the Horses") and her article on the matter was recently published by online journal Lapsus Lima.
Further details can be seen
here
. 
The two works are officially listed on a German Government-funded data base as "Raubkunst", art looted by the Nazis, and, as a result of her research, their location at the Ringling has now been added.
Dr Carey said that curatorial staff at the Ringling museum seemed "never to have heard of the Washington Principles", an internationally-agreed set of principles for dealing with art works seized by the Nazis.
"Most vexing to me of course is that these two incredible works, intended for an illustrated Book of Genesis by the Blaue Reiter circle, have never been seen by the Ringing's public audience," she said.
Approached by the Otago Daily Times for comment, Ringling executive director Steven High was asked if the museum had complied with Washington Principles over the two art works seized by the Nazis.
Mr High said the museum's internet site referred to the museum's "Provenance Project", and provided information on the two works.
The site said that the coloured print of horses had been "seized by the Nazi Party" in 1937, and the Nazis considered it "Degenerate Art".
Dr Carey said, in the Lapsus Lima article, that she had put her training as an art historian, and earlier skills she had developed as an investigative reporter to good use after finding the two woodcuts hidden in the collection of the Ringling, which was the state art museum of Florida, in 2016.
Dr Carey's work can be found at GermanModernism.org, and she is currently working on a biography of Franz Marc.
* This is an extended version of the original article published on 17.1.19.