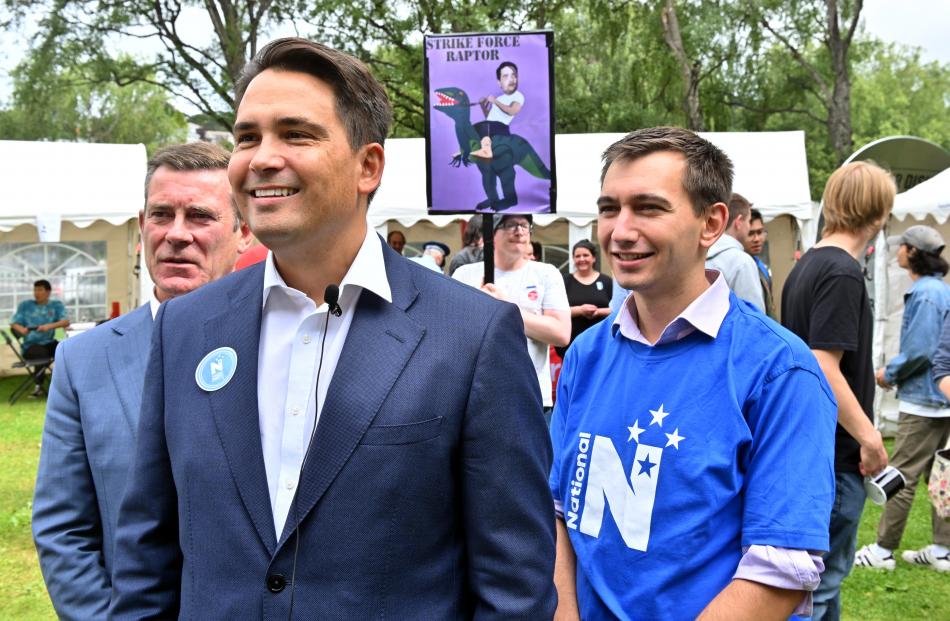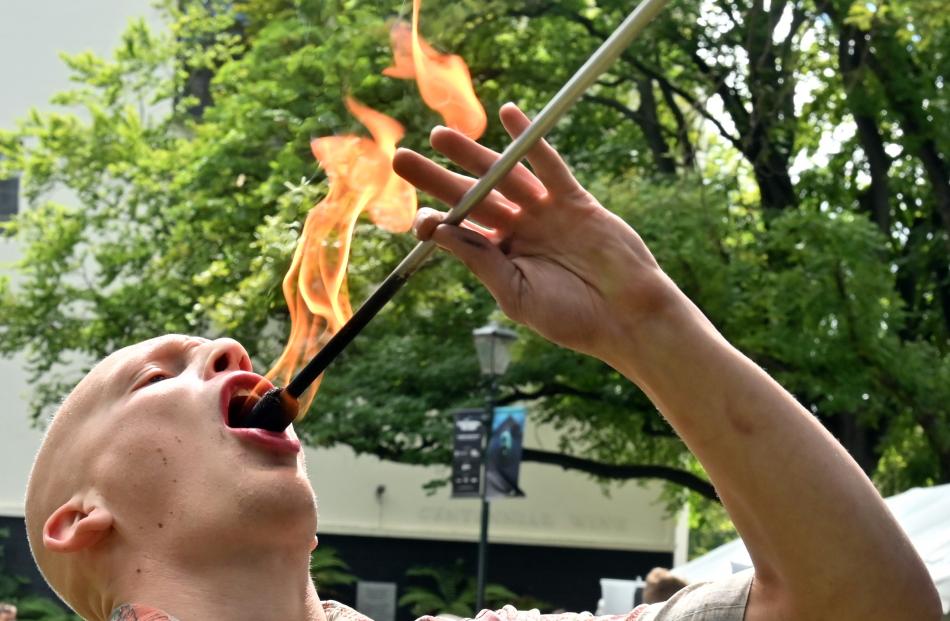 Politicians might not usually be seen alongside fire eaters, dancers and acrobats, but this is an election year.
The leader of the National Party chose to hang out with students in Dunedin at the Otago University Students' Association's Clubs and Societies Day yesterday, encouraging any young people who would listen to join the Southern Young Nats.
And listen they did.
The stalls for the Young Nats — where National Party leader Simon Bridges held the fort — and Southern Young Labour — where North Dunedin MP David Clark mingled with fans — drew the biggest crowds out of the 113 students had to choose from.
Mr Bridges said that at other university orientation weeks in the past he had found young people were generally undecided about how they would use their votes, but yesterday they were very open.
"They are wanting to understand what the opportunities there are for them, who will be delivering a brighter future, who will be responsible about the environment but will also make sure there is a strong vibrant economy for them."
He also said the National Party's main focus in Dunedin would be attacking problems with rental housing.
Dunedin people were "doing it tough with fastest rising rents ever" and he promised to get rid of "red tape" and make sure there was room for development and housing.
However, Mr Bridges was not welcomed by all — particularly not those who were concerned about climate change.
As he walked around the stalls in the Otago Museum Reserve, Extinction Rebellion activists followed him with signs reading "what part of climate crisis do you not understand?".
Political artist Sam Sharpe carried a sign which read "strike force raptor" above a drawing of Mr Bridges riding a dinosaur.
Mr Sharpe said he had only started voting three elections ago; he used to believe his vote would not count.
"After that nine years of National, I was driving friends to go and vote and making sure everyone was going."
Dr Clark said young people had shown a lot of interest in the current Government.
They placed particular importance on the progress made around issues like climate change and mental health, he said.
"We have got a sticker board where people can put their issues up — where those are leading ones as well as education."
The vast array of social clubs and societies on offer to students also included the Otago Samoan Students' Association, the Dunedin Fire and Circus Club and the Debating Club.