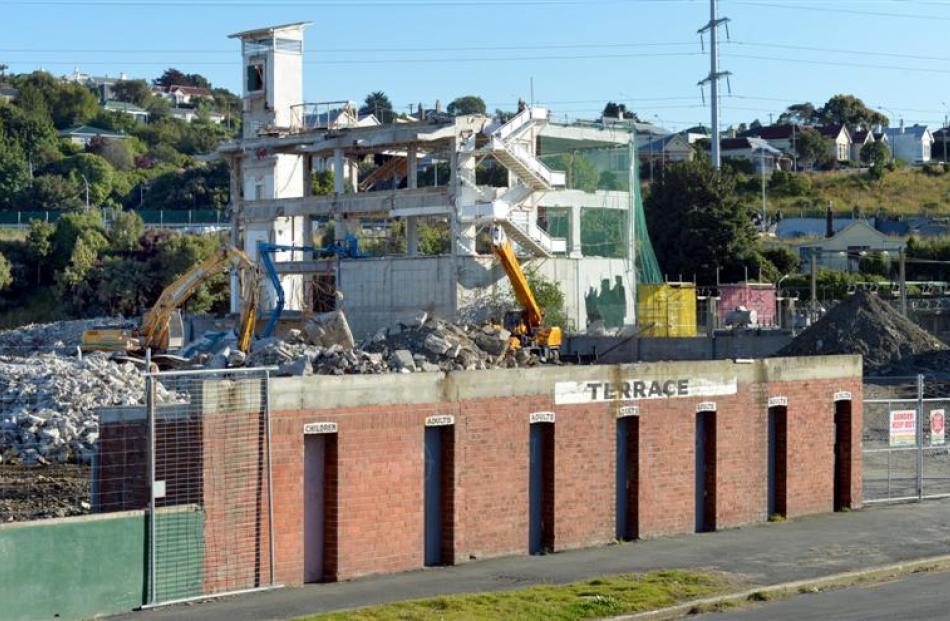 The House of Pain is almost reduced to rubble, but its past will be remembered, the Dunedin City Council has confirmed.
A park including the category-one listed Neville St turnstile building will feature information about Carisbrook's sporting heyday, council group manager economic development and property Robert Clark said, when contacted yesterday.
''It will reflect what Carisbrook was about and ... it will have some information on its history,'' Mr Clark said.
''We will work with HPT (New Zealand Historic Places Trust) to have something that will suitably reflect that.''
Once the former Carisbrook site was subdivided, the turnstile building and an adjacent 400sq m area would be turned into a ''pocket park''.
The building would be ''tidied up to a suitable standard'' and the public would have access to the area, he said.
The area was given back to the council following the sale of Carisbrook to Calder Stewart for $3.5 million.
Attempts yesterday to contact Calder Stewart and Southern Demolition, the company demolishing Carisbrook, were unsuccessful.