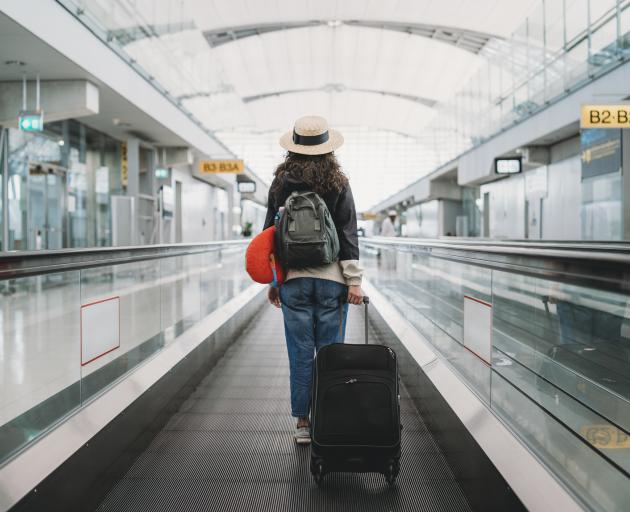 As travel agencies and cruise companies are changing itineraries or postponing trips in response to the coronavirus (Covid-19), local travellers are anxiously looking at what it means to them.
In Dunedin, STA Travel manager Natalie Langley said: ''People are still travelling.''
Only those planning travel to or through China were affected, she said, and other destinations - such as Australia, Fiji and the Cook Islands - were unaffected or even getting increased bookings.
Dunedin people were wary, though.
Of seven spoken to by The Star, three said they had abandoned plans to travel overseas this year and were looking at New Zealand holidays, three said they had current bookings but were monitoring the situation closely and the seventh said she would go to family in Sydney but no further.
Helloworld's general manager (marketing) David Libeau said booking patterns had changed.
''For example [there is] more focus on close to home, particularly Australia and South Pacific holidays,'' he said.
''In Asia, Bali and Phuket are selling well, although other destinations in Asia and, of course, China have definitely softened off, as you might expect.''
Helloworld was making strong sales of cruises, although some customers were choosing to cancel or change cruise holidays to avoid Asian itineraries, he said.
Mr Libeau was optimistic.
''If history repeats itself, these significant global events will have a short-term impact on travel patterns.''
House of Travel commercial director Brent Thomas said his company was fielding ''a significant number of inquiries'' from clients.
Forward bookings to China had ''dropped significantly'' but overall bookings were similar to last year and there were few cancellations, although some people were deferring travel plans for next year.
He urged people with concerns to talk to their travel agents and to check the Ministry of Foreign Affairs Safe Travel website at www.mfat.govt.nz for up-to-date information.
Cruise Lines International Associations (CLIA), which represents more than 90% of ocean and river cruise companies around the world, last week introduced new rules, so people who had transited via airports in China, including Hong Kong and Macau, within 14 days of embarkation, would not be allowed to board.
At the same time, the European Union confirmed it was looking at entry restrictions.
New Zealand's Wendy Wu Tours, which specialises in packages to Asia, has cancelled all its Chinese tours until the end of March and is offering clients a no-charge transfer to other tours.
Agents warned that pulling out of a trip without being officially advised to do so could be expensive, as travel insurance would not necessarily cover voluntary cancellations.
• Clients of Dunedin travel agents, who were to have been given an onboard tour of cruise ship Viking Orion recently, were shocked when it was cancelled.
GILLIAN.VINE @thestar.co.nz