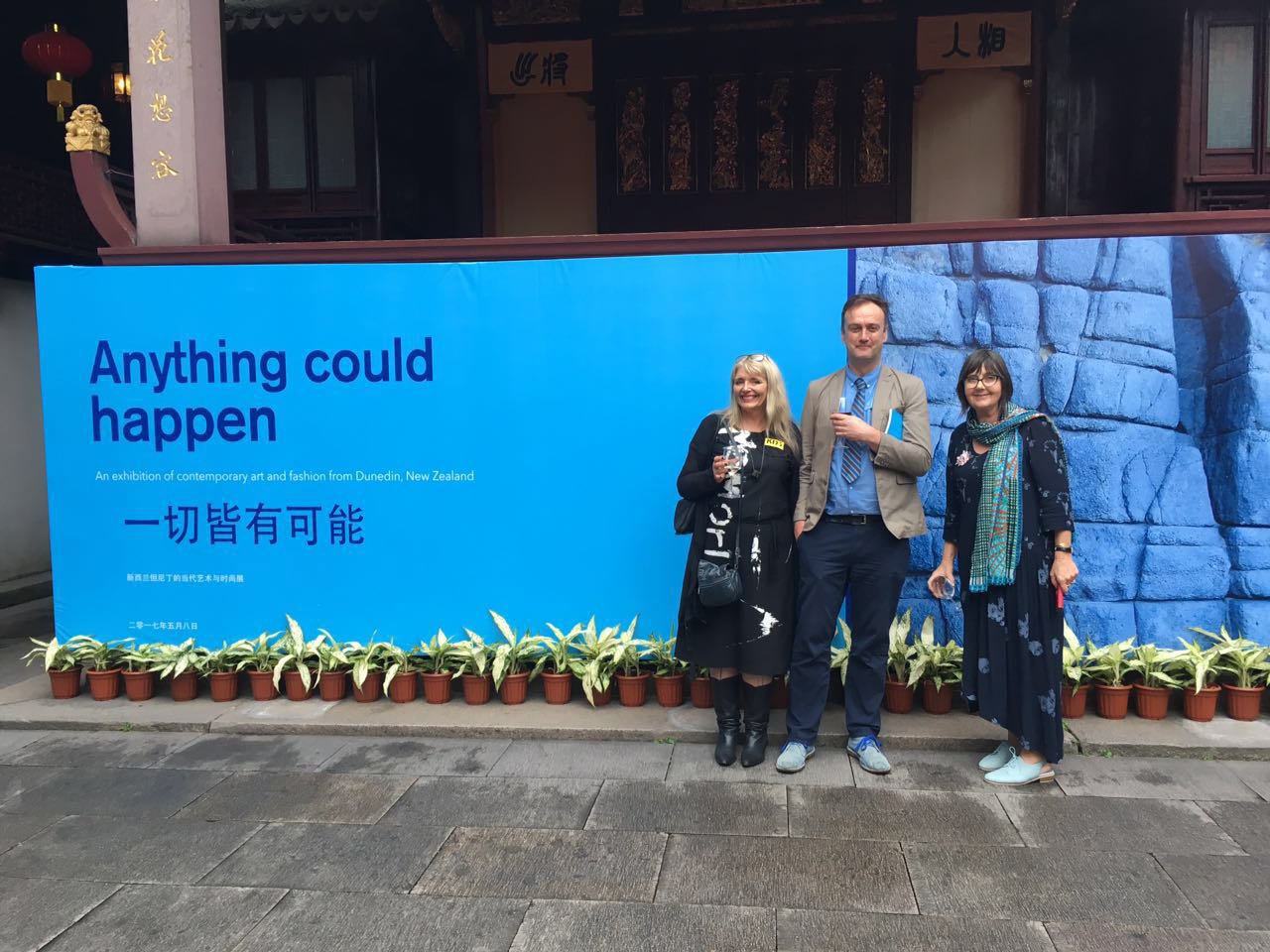 A snapshot of Dunedin's "creative energy and style" is on display at an exhibition at the Yu Gallery in Shanghai.
Forty-five works by artists and designers with links to Dunedin, including lecturers and graduates from the Otago Polytechnic, were part of the exhibition "Anything Could Happen", which opened on Monday.
The exhibition will have exclusive use of the gallery, which is part of the 400-year-old Yu Yuan garden, until June 9.
About six million people visit the garden each year.
Dunedin Mayor Dave Cull told people at the opening the exhibition built on the success of the sister-city relationship between Shanghai and Dunedin.
"Not only does it highlight the strong cultural ties between the two cities, it also provides important economic opportunities for our creative, education and tourism sectors."
The show highlighted Dunedin's creative side.
"Dunedin has always nurtured an innovative and diverse cultural scene and what you see in the show is a snapshot of our city's creative energy and style."
Ngai Tahu kaumatua Edward Ellison blessed the works and gallery, before a piece of pounamu was given to the gallery.
Otago Polytechnic director of communications Mike Waddell said he was "immensely proud" of Otago Polytechnic staff and students involved in the exhibition.
"This exhibition can only continue to grow the sister-city relationship and the relationship with Otago Polytechnic."
New Zealand Consul General to Shanghai Guergana Germanoff, who attended Otago Girls' High School, spoke at the opening.