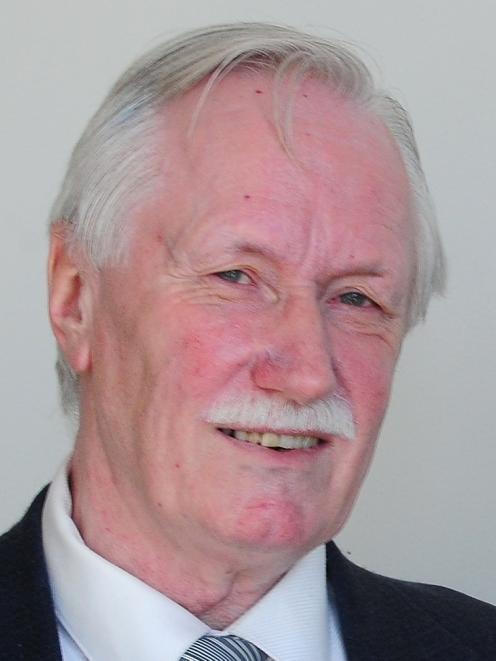 Psychotherapy was squeezed out of mental health by a management-run "business model", Ministry of Health mental health director Dr David Chaplow told a conference in Dunedin yesterday.
During his keynote speech, Dr Chaplow applauded Dunedin's private mental-health hospital, Ashburn Clinic, the organiser of the Personality Disorder Conference, for "keeping the flame alive" for psychotherapy.
The development of a "business model", with "rationing" of health services in the early 1990s, led to counselling therapies being associated with the "worried well" rather than those in crisis.
Clinicians then neglected the "person behind the presentation" to focus on treating symptoms.
Personality disorders were not, of themselves, mental illnesses, he said.
Some, such as narcissism and psychopathy, were not well understood in themselves and the latter often went misdiagnosed.
In the past few years there had been increased recognition from government of counselling therapies, and an increase in mental-health community funding had improved its availability.
The Government had put new funding, an extra $1.6 million, into primary mental health, an achievement in the tight economic climate.
In response to a question, Dr Chaplow said ring-fencing of mental-health money would likely be lifted in 2013, but with strict safeguards for district health boards (DHBs).
The ring fence was introduced because the government of the time was "sick of" DHBs underspending on mental health and using the money for other areas.
Responding to a Dunedin delegate who asked about cuts to mental health in Otago, Dr Chaplow said Otago's financial problems were a consequence of Dunedin steadily losing its status as a focus for the nation's resources, with funding being directed to the bigger population centres.
In response to an Auckland delegate, who said the current situation was at odds with rhetoric about increased counselling therapies, Dr Chaplow said because of DHBs' autonomy, the ministry had only "moral authority" and could influence but not prescribe their budgets.
Psychotherapy was seen as a "luxury" by cash-strapped DHBs.
Clinicians had not lobbied health managers enough for psychotherapy, he said.
It was "false economy" to withhold counselling services because it put pressure on acute mental health services.
"Warehousing" patients "in and out" of acute mental health units was not ideal as the units were little better than the "old [psychiatric] bins".
Asked how the non-governmental organisation (NGO) or non-district health board sector was faring, Dr Chaplow said it was at the mercy of DHBs, which chose to invest either in its own services or the community sector.
Traditionally, NGOs were powerful in New Zealand because of the sector's relatively high command of health funds, but they were "vulnerable" because of tight financial times.